Courses After B.Com - Career Options, Scope and Salary
Candidates who have passed their class 12 in commerce stream can take up a B.Com degree after their class 12. Bachelor in Commerce is a really good academic degree that candidates can pursue for a better future. There are great opportunities after a B.Com degree, students who are interested to pursue further studies can choose from many good options. Once a student completes his graduation in commerce, he/she will have innumerous options waiting for them in the academic field. In this article we are going to talk about the best courses after B.Com. Read the complete article to check out the top courses after B.Com.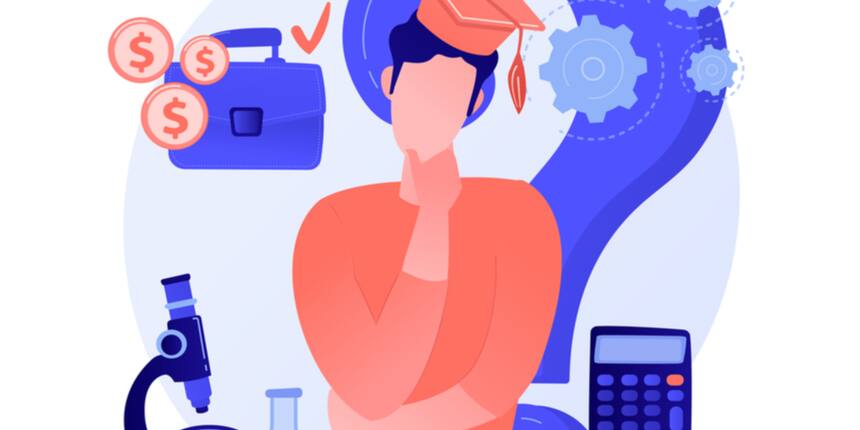 One of the most famous courses among B.Com graduates is Master in Business Administration. In this course, you learn to deal with all the parts of a business dependent on the specialization you choose.If you go to a decent business school, (for example, IIMs), at that point a MBA can convey a lot of value. There is a great deal of systems administration in getting a MBA, so in the event that you do it in the correct city, at that point it can truly help you in your pursuit of employment. At long last, the MBA is wide and balanced, so you will learn a great deal about general management. It's an incredible method to get into careers like investment banking and private equity.
CA is one of the most encouraging career alternatives after B.Com. In contrast to a MBA, you can choose CA directly in the wake of finishing 10+2. CA has three phases, specifically CPT, IPCC, and CA Finals. Clearing every one of the three phases alongside an entry level position of 2.5 years makes you an certified chartered accountant. Many students want to do CA after B.Com to improve their scholarly information.
CA would presumably be the main course the vast majority of the commerce students pick as their career. Chartered Accountant course contains three phases CPT, IPCC, and CA Finals. Candidates who clear each of the three phases alongside an articleship of 2.5 years would turn into an affirmed chartered accountant.
Turning into a CFA® charterholder is additionally a well known way for additional courses after BCom. More than 180,000 individuals sit the CFA® exams every year around the globe, be that as it may, the finish rates through each of the three exams are extremely low.
This is an incredible way for somebody to turn into a financial analyst. The program is profoundly respected and conveys a ton of eminence. MBA programs change by business schools, however all charterholders of CFA are equivalent. The program is likewise substantially less costly than the MBA.
CFA involves three levels and is offered by CFA Institute in America. It is viewed as the best quality and can turn into a financial analyst, an analyst, or a market research analyst subsequent to doing this course. Directly subsequent to finishing your B.Com you can think about this as a career alternative on the off chance that it coordinates your advantage.
Finished with B.Com? What next-M.Com? Numerous B.Com students anticipating a scholastic career or as a Market Researcher/Economists/Lecturer/Analyst take up this course.
M.Com is one of the most mainstream postgraduate graduate degrees in India. Candidates who need to seek after their career in Commerce can select M.Com for their masters. M.Com centers around commerce, accounting, management and economics related subjects.