How to prepare for CS Exams 2020 - Preparation Tips, Do's & Don'ts
How to prepare for CS Exams 2020- The way to prepare for any professional exam lies on the amount of hard work a candidate does behind the curtain. Similar to Chartered Accountancy Examinations, Company Secretary Examinations also require complete subject knowledge and thorough practice of the complex part of the taxs and laws. Consistently young minds who are brimming with knowledge, skills, energy and eagerness join professional courses like Company Secretary (CS) in a dream to become professionals and prevail in their vocation and life. The Institute of Company Secretaries of India, Statutory body under an Act of Parliament directs the exams for Foundation, Executive and Professional degrees of the course in June and December consistently. These exams are intense in nature with an extremely saved passing rate. However, clearing all the CS exams is not as difficult as it seems. This article talks about some of the important tips and methods to prepare for CS Examinations.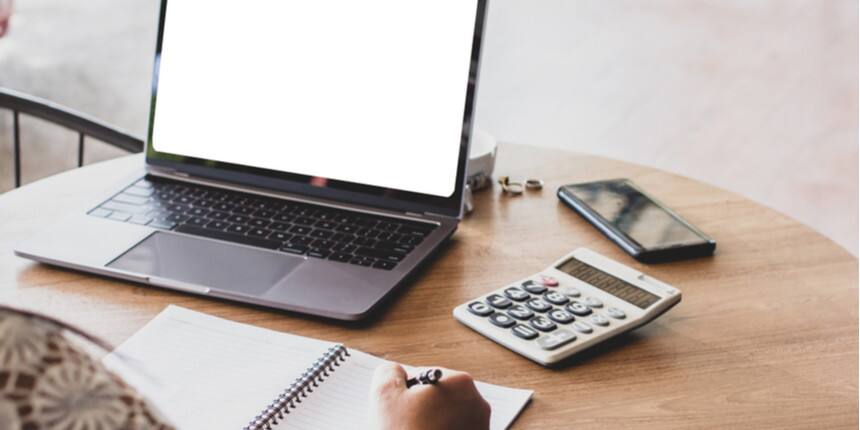 CS Preparation Tip 1- Understand the exam pattern and syllabus
It goes without saying that going to the exam centre without any knowledge about the exam pattern is like going to a war without any ammunition. Students appearing for CS Examinations must have complete knowledge about the exam pattern and syllabus of the paper they are going to appear. Knowing the exam pattern will help students to develop a clear strategy regarding the exam. The list of CS Examination level wise subjects has been given below:
Foundation Programme
Business Environment and Law
Business Management, Ethics and Entrepreneurship
Business Economics
Fundamentals of Accounting and Auditing
Subjects for Executive Programme are as follows:
Module 1
Jurisprudence, Interpretation and General Laws
Company Law
Setting up of Business Entities and Closure
Tax Laws
Module 2
Corporate & Management Accounting
Securities Laws & Capital Markets
Economic, Business and Commercial Laws
Financial and Strategic Management
Subjects for Professional Programme are as follows:
Module 1
Governance, Risk Management, Compliances and Ethics
Advanced Tax Laws
Drafting, Pleading and Appearances
Module 2
Secretarial Audit, Compliance Management and Due Diligence
Corporate Restructuring, Insolvency, Liquidation and Winding -up
Resolution of Corporate Disputes, Non Compliance and Remedies
Module 3
Corporate Funding & Listing in Stock Exchanges
Multidisciplinary Cases Studies
One Elective Paper
CS Preparation Tips 2- Practice Sample Papers and Previous Year Question Papers
Perhaps the most ideal approaches to assess your CS Examination preparation is to attempt mock tests. With this you can evaluate yourself and check whether you can finish with the whole paper in the specified time.
Get subject specific scanners to have a look at the past papers. This way you can also get a clear idea of the sort of questions asked in the examination and the correct answers. The key is to develop a readiness to ask a question and learn and develop a way of approaching the questions. There is consistently a risk of missing out on marks whenever you write short answers or passing up time by explaining pointlessly.
The thought is to do an inside and out preparation consistently. Nonetheless, as you move closer to the CS Examination dates, move your concentration to revision. Pay additional time and endeavors to the subjects that you find difficult or confounding. Practice in writing always.
CS Preparation Tips 3- Focus on Getting Conceptual Clarity
Focusing on getting conceptual clarity rather than just mugging up a topic or subject way is the best way to retain knowledge for a long period of time. To prepare for your Company Secretary Examinations principal and conceptual clarity ought to be your point of core interest. Organize the planning of difficult topics first. Such topics expend a great deal of time so taking up them first will give them abundant time. Clear all your doubts and have hold of the topic by understanding the basics and changing over them into your quality. This will definitely boost your confidence!
Some DOs and DON'Ts for CS Exam Preparation 2020
Do's:
Prepare for two courses at a time, if conceivable, one theoretical and one practical

Make a timetable and strictly adhere to it

Use Scanner: Check the pattern of questions asked in the past examination and the weightage of parts in the schedule. Search for a couple of questions which are more than once asked previously

Make your own notes while getting ready. Scrawl in your books, underline significant topics, make little pointers

Concentrate on conceptual understanding and co-relations among different topics. Try not to concentrate on remembering, yet understanding and dissecting the topic

Get your best-prepared topics to be answered first
DON'Ts
Try not to go for selective study. Prepare for all the chapters and topics in a subject continuously.

Don't repeat mistakes you made in the mock tests or previous papers

Don't get misinformed by bits of gossip and rumours or common misconceptions going on through the social media channels.

Don't cut off from everything, seek any extracurricular activities like music, dancing, painting or sports.

Try not to upset your daily schedule, and rest revise, particularly near exams.