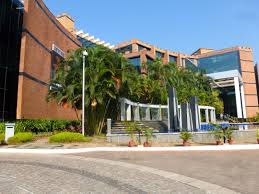 Manipal Academy of Banking's programmes cater to the specific requirements of partnering banks, and turn raw talent into a high quality workforce.


Fast Facts - 
Course conducted by:  Manipal School of Academy
Duration: 1 year  
Eligibility: Preferably graduates; basic criteria varies from bank to bank
Fee & selection process: Under bank's purview; decided by partner banks
Job prospects: Probationary officers, Front Desk Officer, Assistant Manager
MANIPAL Academy of Banking is a one-stophub for training prospective employees of top-notch banks in India. "We offer customized courses based on the needs of the partner banks. Our thrust is to impart functional and practical knowledge on all aspects of banking such as retail banking, credit, recovery, business development, customer relationship management, customer service as well as behavioural skills and personality development," informs Sivaramakrishnan V, Executive President, Manipal Global Education Services. The Academy is associated with 25 banks and financial institutions offering courses attuned towards developing job-ready professionals. The training at the academy is supplemented with practical training and field visits in various branches of the bank.

ICICI made the first move
Established in 2008, ICICI Manipal Academy for Banking and Insurance (IMA) commenced as an industry-academia partnership between ICICI Bank and Manipal Global Education (MGE). It was formed to train selected personnel of ICICI Bank in order to ensure that they are 'Industry Ready' at the time of completion of the programme.

IMA's Training component
The intensive one-year residential programme provides functional and practical knowledge on all aspects of banking. A simulated bank branch at the IMA campus provides experience of real-life banking operations including access to the core banking software used by the bank. At the end of the programme, a comprehensive grading and evaluation process is conducted along with a detailed report on aptitude and abilities. Jaison Mathew, Asst. Manager with ICICI Bank and an alumnus of IMA campus says, "Before joining here I was very low in confidence. I have drastically improved with the help of the institute's focused interventions to build our communication skills. Constant presentations, seminars helped me take responsibilities."


The case study and simulation based training, and hands-on learning ensures that the trained professionals are job-ready from day one, thus enabling banks to address human capital challenges

Expansion of banking programmes 
Over the years, the success of ICICI Manipal academy led to many such joint initiatives between leading banks & financial institutions and Manipal Global, resulting in setting-up of Manipal Academy of Banking (MAB) with world-class residential campuses at Manipal, Jaipur and Bangalore.

MAB's strength
MAB has trained over 25,000 professionals and has established exceptional benchmarks in enhancing the productivity by transforming the human capital of the banks and financial institutions. Banks have reported reduction in attrition rates from high double digit to low single digit numbers. Besides, productivity measures also indicate Day 1 productivity of staff as significantly higher. The programmes cater to learning requirements across functions and levels in a bank, and across the banking spectrum.


INTERVIEW

Sivaramakrishnan V
Executive President, Manipal Global Education Services

Q. Why are banking programmes gaining popularity in the market?
A.Government and RBI are working towards expanding financial services and this includes issuing new banking licenses. Banks are required to expand in semi-urban area, which creates a need for many branches of banks, thus leading to demand in trained manpower who can sell products to the customers of the bank. Another factor driving hiring in public sector banks are retirements. A large percentage of current employees in public sector banks will retire over the next three years. According to the BCG report depending on the productivity growth, the banks would be recruiting 0.9 million to 1.8 million people over the next five years.
To meet this increasing demands due to expansion, retirement and to address the impending talent deficit, banks need access to fresh talent that is readily employable. Hence we see an upswing the number of banks wanting their employees to go through structured training programmes. 
Q. How do you select students for training and what is the batch strength? 
A.Size of each batch depends upon the needs and requirements of the partner banks.  In the financial year FY14-15, Manipal will train close to 7,000 individuals through its flagship 1-year programme. This programme has been designed for individuals who aspire to join the banking sector. This also helps the bank to prepare a pipeline of talented resources.  The individual has to apply to a partner bank to undergo this 1-year programme; the selection of candidates is done by the bank. All the students who successfully complete specific 1-year programmes are awarded a Post Graduate Diploma in Banking and Finance and are absorbed at the partner bank. They are also given an opportunity to pursue their MBA while working for their respective organisations. They can opt for MBA through GlobalNxt University, which is a part of Manipal Group.
Why do banks collaborate with Manipal?
A.Manipal is highly focussed on two objectives -- a pre-defined outcome and meeting the expectations of students and banks and a deep partnership with the bank to ensure the achievement of the outcome. Each of our partner banks have witnessed the delivery and resultant productivity. They have also witnessed our capacity to engage actively in taking and acting on feedback. This enhances the partner relationship and builds mutual trust.
The key objective of the banks to partner with Manipal is to build highly efficient and equipped talent. Banks are also able to provide inclusive employment opportunities with young graduates across social strata, by hiring people from tier-3 and tier-4 towns who undergo our programme which equips them to be successful at their job.  Manipal Global has consistently strived towards achieving this by employing the best faculty which includes ex-bankers and subject matter experts. These courses are designed according to the requirements of the banks and are also in line with the latest developments in the banking sector.  Banks which have partnered with MAB have seen an improvement in the employee productivity and have also been able to save on training expenditure.

As told to Shiphony Pavithran Suri

Training component
The pedagogy employed by the 200+ faculty provides experiential learning to the learners and equips them with domain-specific expertise. The case study and simulation based training, and hands-on learning ensures that the trained professionals are job-ready from day one, thus enabling banks to address human capital challenges like job readiness & banking knowledge level of incoming employees, domain expertise, and leadership development. Banks work closely with Manipal Academy faculty to develop meaningful and bank-specific curriculum and support the academy with a continuous feedback process. Learners increase their expertise in particular functions such as trade finance, stressed assets, corporate banking, treasury etc. Customised programmes help them to adapt themselves to specific bank role as well its culture and policies.

Internship
The campus-based learning of the learners is supplemented with internships at the partner bank's branches across the country. The bank allots a branch to the learner based on the organisation's business requirements. Learners are able to understand the intricacies of the job and learn to deal with various challenges that they face during their day-to-day operations. Typically a 1-year programme consists of 9 months of campus-based learning and 3 months' internship.

Eligibility, stipend, salary and job offers
These come entirely under the purview of the partner bank/ financial institutions and are decided by them. Each bank releases an announcement before the date on which they invite applications for the course.

Select programmes of Manipal Academy of Banking 
| | |
| --- | --- |
| Programme  | Website |
| The Post Graduate Diploma in Banking by ICICI Bank | https://www.icicicareers.com/icici_career/po-about.html |
| Postgraduate Diploma in Banking & Finance by Bank of Baroda | http://www.bankofbaroda.co.in/Careers/Manipal.asp |
| Axis Bank Young Bankers Program | https://axisbank.myamcat.com/ |
| PG Diploma in Banking and Relationship Management offered by Kotak Mahindra Bank | |
| Postgraduate Diploma in Banking & Finance by Federal Bank | http://www.federalbank.co.in/federal-manipal |
| PG Diploma in Banking and Finance offered by IDBI Bank | http://www.bankexamsindia.com/2012/07/idbi-bank-recruitment-2012-assistant.html |
| PG Diploma in Banking Operations and Finance offered by ING Vysya Bank | http://www.ingvysyabank.com/personal-banking/careers/join-us.aspx |
| HDFC Life Smart Achievers Program | http://www.hdfclife.com/smartachievers |
Stay tuned to finance.careers360.com for more news and feature articles on Careers in banking and Finance
Admissions Open Now
Lovely Professional University..
Apply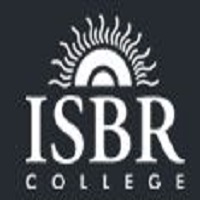 ISBR Business School B.Com Adm..
Apply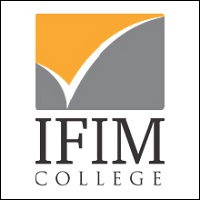 IFIM College Banglore UG Admis..
Apply
View All Application Forms