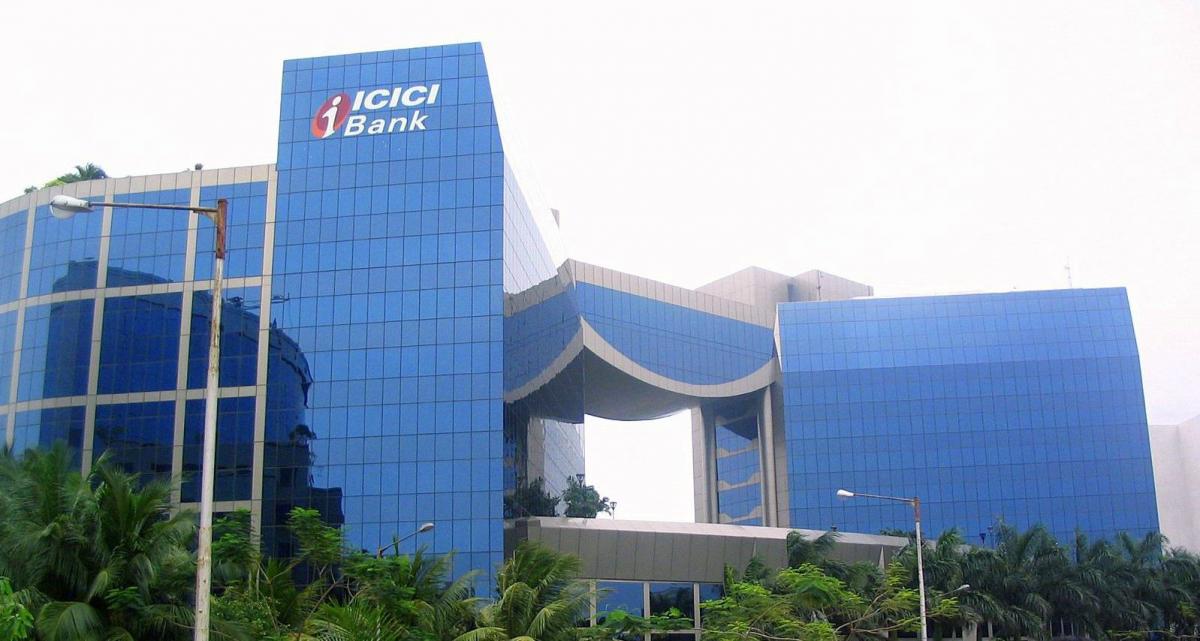 The Indian Banking and Finance sector, currently worth Rs. 81 trillion (US $ 1.31 trillion) is on an expansion spree. The size of banking assets in India totalled US$ 1.8 trillion in FY 2013 and is expected to touch US$ 28.5 trillion in FY 25.

Presently, country's banking sector consists of 26 public sector banks, 20 private sector banks and 43 foreign banks along with 61 regional rural banks (RRBs) and more than 90,000 credit cooperatives.

Meanwhile, the Banking Laws (Amendment) Bill 2012 allowed the Reserve Bank of India (RBI) to make final guidelines on issuing new bank licenses. Two new banks have already received licences from the government. 

Job opportunities

The Banking and Financial Services Industry (BFSI) is expected to hire above 8 million people each year. BSFI workforce requirement between 2008 and 2022 is expected to be about 4.2 million and sector may create up to 20 lakh new jobs in the next 5-10 years.
The Banking sector alone is expected to create up to 2 million new jobs in the next 5-10 years by the efforts of the RBI and the Government of India to expand financial services into rural areas.

The sector is not only going to give on-rolls employment but is also going to offer significant contractual employment across of various financial positions such as Direct Selling Agents (DSA's), Insurance agents, Mutual Fund Advisors, etc.

Key players

ICICI Bank one of the leading banks in the country hires a large number of fresh graduates at various levels, it also has tie-up with NIIT University.  State Bank of India (SBI) has announced a one-year rural fellowship programme 'SBI Youth for India (SBI YFI)' for 2014 for young professionals to draft the country's youth to become change agents in the country's rural regions.

Bajaj Capital Limited is another major financial services company that offers investment advisory and financial planning services. The services are meted out to the institutional investors, NRIs, corporate houses, individual investors, high network clients as well.
Birla Global Finance Limited, the subsidiary of Aditya Birla Nuvo Ltd., has operations in the corporate finance and capital market arena. An alliance with Sun Life Financial of Canada, they have given birth to Birla Sun Life Insurance Co Ltd., Birla Sun Life Distribution Co. and alike.



AKPMG-CII report says that India has the potential to become the fifth largest banking industry in the world by 2020 and third largest by 2025. Do you have the right qualification to grab the immense employment potential that this sector offers?

LIC (Life Insurance Corporation), is the biggest Insurance provider in the country and a household name which needs no introduction, it is also one of the few Public sector companies providing direct and indirect employment to large number of people. LIC Finance Limited is the biggest Housing Finance Company in India, and provides finance to individuals for repair or construction or renovation of any old or new apartment or house.

All these developments have made BFSI the most promising of all employment generating sectors. However, not all graduates are academically equipped to tap this potential as they are short on specialized qualifications that the sector demands. Here are some of the programmes with industry-linkage that assures you a job on successful completion of the course.

Few Selected Programmes –
| | | | |
| --- | --- | --- | --- |
| Institute | Programme | Duration | Fees (in INR) |
| ICICI Bank Sales Academy in collaboration with IFBI | IFBI-ICICI Bank's  Certificate Course in Retail Banking Sales Management | 4-week residential course plus 2-month's internship | 30,000 * |
| IFBI | IFBI's Certificate Program in General Insurance in collaboration with SBI General Insurance | 6 months programme | 49,000 |
* ICICI Bank to bear the cost
IFBI-ICICI Bank's  Certificate Course in Retail Banking Sales Management

Course conducted by:  ICICI Bank Sales Academy in collaboration with IFBI
Eligibility: Graduates with flair for sales & communication skills MBA, B.Tech and BE are not eligible
Duration: 4-week residential course plus 2-month's internship
Fee: Rs. 30,000 (ICICI Bank to bear the cost)
Stipend: Rs. 7400 during 2-month's internship
Selection process: Aptitude test (MCQ with a mix of verbal, cognitive and numerica) followed by PI
Job prospects:  Will be absorbed as Sales Officer at ICICI Bank
Relevance of the programme

ICICI Bank Sales Academy in collaboration with Institute of Finance, Banking & Insurance (IFBI) designed the four-week residential certificate course designed to cater to the need of trained sales professionals. The course offers the students an opportunity to seek fast growing sales career focused on customer acquisition in the banking & finance domain.

Course details

Graduate with high drive for sales & decent communication skills and those with 0 - 4 years' experience can apply. However, MBA, BTech and BE are not eligible. Selection will be on the basis of aptitude test which comprises multiple-choice questionnaire with a mix of verbal, cognitive and numerical questions. It will be followed by personal interview.

Unique features

Students get an overview and strategy of the ICICI bank; customer-service orientation; segmentation principles; product and process knowledge coupled with compliance; soft skills; end-to-end sales process with drill sessions for practice.

Internship

After the successful completion of the classwork, candidate will undergo 2 months of internship. During internship they will be called Trainee Sales officers.

Employment

On completion of internship, students will be absorbed as Sales Officer at ICICI Bank. The place of work for the students would be in any ICICI Bank office / branch located in his/her home town /state or at least in a nearby location.

Stipend and salary

Stipend during the internship would be Rs. 7400 per month. Salary varies based on the location in which the student is posted.

Fee mode

ICICI Bank will incur and pay upfront the total cost of training of Rs. 30,000. The cost is inclusive of training material, boarding and lodging. ICICI Bank will recover the above cost of training through 24 monthly installments of Rs. 1,000 after the candidates join the bank.  With reference to the substantial training investment made by ICICI Bank, the applicant joining the course will be required to execute an Indemnity Bond with ICICI Bank for an amount of Rs. 30,000. ICICI Bank will also take the deposit of original Graduation/Post Graduation mark sheets/certificates as collateral towards indemnity Bond. These said documents would be in possession of the Bank and will be returned only on the repayment of the training cost or on completion of 24 months of service with ICICI Bank.
IFBI's Certificate Program in General Insurance in collaboration with SBI General Insurance

Course conducted by:  IFBI
Eligibility: Completed Class XII & X in regular mode
Fee: Rs. 49,000/- + Taxes
Internship: On-the-Job work experience with SBI GeneralInsurance Co.
Job prospects: Assured placement with SBI General Insurance Co. Ltd.– on meeting performance criteria  & completing IRDA Certification.

Relevance of the programme

India's insurance market has witnessed fast-paced changes including entry of a number of global insurers in both life and non-life segment. This has widened the product range and offered multiple options for the Indian consumer. Thus, there is a need for insurance professionals who will understand the customers' necessity and help to meet dual needs - saving for life's important goals, and protecting assets.
The objective of the CPGI programme is to build a pool of insurance professionals, who can sustain the growing momentum of the sector and help it achieve new levels of profitability and customer responsiveness. It aims to identify and nurture talent for the frontline sales force of SBI General Insurance Co Limited.

Course details

It is a six- month programme with a combination of both class work and on-the-job training. Classroom sessions happen 2 days every week and for 4 days every week, the candidate will work for the assigned SBI General Branch.
Unique feature


On-the-Job work experience with SBI General is a mandatory part of the course. Student will be placed at different branches and will be mentored by a Sales professional from SBI. Each student will have to achieve minimum Rs. 4 lakhs Gross Written Premium (GWP) within the 6 months of program duration.
During the 6 months, students will in turn earn 10% incentive on premium earned for SBI. The student will be absorbed with SBI General as soon as he earns the premium and can continue the classwork till the completion of the programme

Job offer


 Students who have successfully completed the program will join SBI General Insurance as Executives or Assistant Executives. They can get into direct sales where they will be responsible for tapping the existing database of customers and converting potential customers to actual customers. They will also have an option of becoming a part of the team managing insurance agent or bank assurance channels, where they will be responsible for selling SBI General Retail/SME products.

Stay tuned to commerce.careers360.com for more news and feature articles on banking and finance
Admissions Open Now
Lovely Professional University..
Apply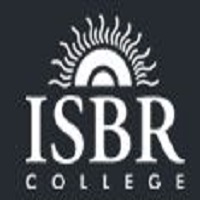 ISBR Business School B.Com Adm..
Apply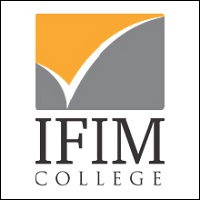 IFIM College Banglore UG Admis..
Apply
View All Application Forms