Number crunching is the core skill that any CA must develop and possess

Among all professional courses, most students consider CA as the toughest one to crack. One has to slog hard to clinch the most coveted qualification from ICAI. It needs meticulous planning, immense focus, and loads of hard work to become a Chartered Accountant.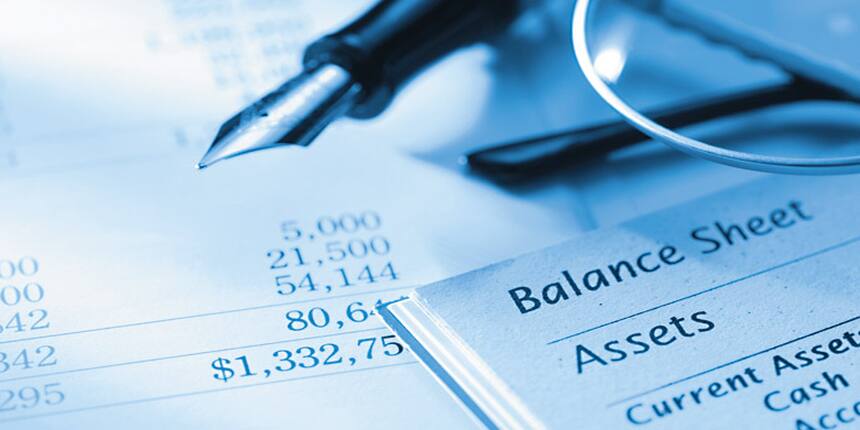 The pass percentage is certainly low. In the Chartered Accountancy (CA) final examinations last year, out of the 32,536 test-takers, only about 1013 cracked it - showing a pass percentage of just 3.11%. Dwindling pass ratio is a usual phenomenon as Institute of Chartered Accountants of India (ICAI), the national professional accounting body, keeps pushing the bar higher. Incidentally, ICAI is now the second largest accounting body in the whole world.
Do you love numbers?
If you are a number-cruncher, then CA is the right mission. It will give you vast knowledge of finance and trains you to examine, interpret all forms of financial transactions, right from auditing, analyzing, verifying, and interpreting clients' accounts, advising on taxation, executorship, trusteeship to liquidation.
Two-way entry
Those with class 10+2 results have to compulsorily go through all three levels of tests to pursue CA. The only respite is for graduates who get exempted from penning the first level Common Proficiency Test (CPT). The direct entry scheme is open to commerce graduates/postgraduates (with 55% marks) or other graduates/postgraduates (60% marks) who could do Integrated Professional Competence course followed by the final course.
How to go about
Earlier students pursued CA post BCom, but lately the trend is that they plunge into CA course while doing other degree programmes. Sometimes the stress of managing two degrees together makes it hard to pass the exam. So the better option that remains is to drop regular college while pursuing the professional course. Practice is the most crucial aspect of the course which demands 100% focus. After first revision take as many mock tests as possible. The ICAI holds two rounds of mock tests/exams through its regional councils and branches.
Be alert
You must first register for CPT, conducted twice a year in June and December. Remember, CPT is the gateway to enter the world of accounting. You need to be extra sharp about the negative marking as CPT evaluates your aptitude.
Multitasking attitude
After the intermediate level the real challenge arises when you undergo three years of articleship training along with preparing for final exam. At this phase you are applying your theoretical learning. If you are with right company/mentor then this is the best time to pick up auditing nuances and move towards becoming an efficient accounting professional. Sometimes smaller CA firms load work and you get paid peanuts. One can earn stipend anywhere between Rs. 1,000-3,000 per month - this is the scale of stipend as per the rates specified under the Chartered Accountants Regulations, 1988.
It's a myth that CA is for ultra-genius lot. If you plan to work systematically, then you can move mountains in first attempt! Just tune your mind to face the CA challenge.
Manoj Fadnis,
CA, President, ICAI
Rising demand for CAs
ICAI President CA Manoj Fadnis, in conversation with Shiphony Pavithran Suri, details the changing roles of a Chartered Accountant and how to become one...
Q. Is the demand for CA profession picking up in India?
A. Over a period of time the role of a CA has transformed and they have established an enviable image as a complete business solutions provider to trade and industry. The demand for CAs is increasing at an amazing rate. Newly qualified CAs gets easily employed.
Q. Has a CA's role moved beyond traditional roles?
A. Compared with yesteryears, today Chartered Accountants have much more varied roles to perform. Besides traditional job roles, they are absorbed to manage international taxation, international law, strategic financial management, corporate law, risk management and environment audit. A CA may also take up the job of an educator at a university or college. The breadth of management advisory services rendered by CAs reflects their clear response by application of their technical knowledge and business experience to the client's changing needs. Many MNCs as well as KPOs prefer Indian CAs for their expertise in IFRS, International Taxation, International Trade Laws and Accounting in IT environment.
As a tax advisor, a CA helps businesses and individuals to comply with tax laws and represents their clients before government agencies. Risk Management and Internal Audit are also growing areas of professional practice. While practicing as an independent professional, a CA also acts as a business advisor by providing services including preparation of financial reports with restructuring of finance options showing how the loans shall be repaid, and determining the viability of businesses.
Q. Does ICAI offer campus placement opportunities?
A. ICAI organizes Campus Placement Programme that provides an opportunity to the employers to interact with newly qualified Chartered Accountants. It is conducted twice in a year in February-March and August-September. In the February to March placement drive, the highest salary offered for domestic and international posting was Rs. 21.50 lakhs and Rs. 30 lakhs per annum respectively. The average CTC offered was approx Rs 7.25 lakhs per annum. Organizations like ITC, Jindal Steel & Power Limited, Tata Consultancy, Reliance Industries, Kirloskar Oil Engines, Credit Suisse Services India and many more participated in the Campus Placement Programme.
Q. Is the syllabus exhaustive?
A. The Common Proficiency Test has 4 subjects - Accounting, Mercentile Laws, General Economics and Quantitative Aptitude. The second one, Intermediate Integrated Professional Competence Course tests working knowledge of core and allied subjects to accountancy profession. The last leg of CA final course tests expert knowledge in financial reporting; company and allied laws; advanced management accounting; information systems control and audit; direct taxes and indirect taxes laws; central excise; service tax; customs and foreign trade policy.
Q. How does ICAI impart good practical training?
A. A CA student is mandatorily required to undergo a unique three years practical training called articled/audit training under a practising CA. The articled trainees get exposure to a wide array of fields, namely, accounting, auditing, taxation, IT, corporate and allied laws and management services. The articleship helps expose the aspirants to the dynamic and demanding world of business and helps them to balance their study and work commitments. It enhances their understanding of different organizations, work relationships and how businesses operate. You get a complete sense of overall business knowledge.
Q. Any tips to clear the exam?
A. I feel proper planning, discipline, dedication and hardwork are the key ingredients to achieve success. You must dedicate 12-13 hours per day for studies. Try to give equal weightage to all subjects. Also, you must develop writing skills since CA exams are in descriptive mode. Study material, practice manual and RTP's are of great help. Solve previous years' question papers for each subject within the three-hour time frame to ensure correct writing speed and compare your answers with the suggested answers. The course needs three rounds of organized studies. Keep in mind that presentation skills and terminology are as important as theoretical knowledge of the subject. Learn and develop time management, analytical, communication and presentation skills.