Banking careers: 4 core skills to succeed!
HANDLING PEOPLE In a competitive environment, customers have to be treated like kings. Their complaints must be heared with passion and remedial action should be taken promptly
OUR lives are dependent on the banking sector in one way or the other, directly or indirectly. It is the lifeblood of the economy. Anything which impacts the banking system will affect all sectors and regions of the economy. Thus, as a potential employee of the banking system, you are poised to take up big responsibilities, not only towards the institution for which you will be working but also towards the entire society.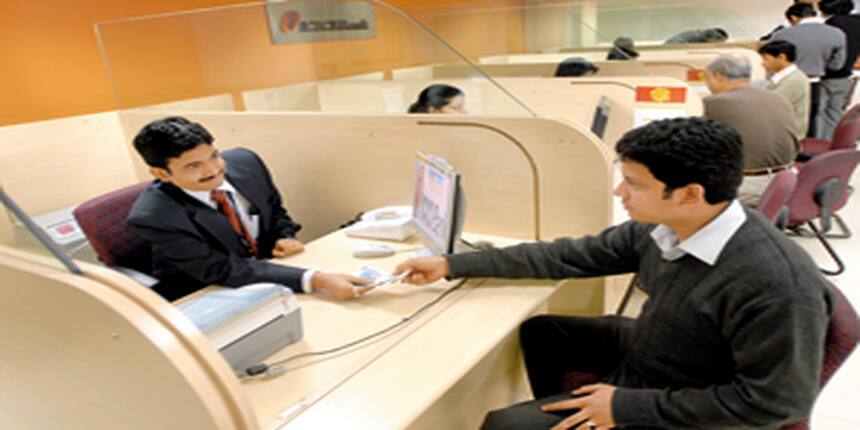 Latest: Read here latest information more on IBPS PO and SBI PO

Facelift after 1991
The Banking sector has evolved over the years, faced many challenges steadfastly, and emerged triumphant. The financial sector reforms since 1991 have heralded a dramatic shift in the way banks function and operate in India. The changed environment and internal compulsions arising from greater competition and the need to improve their market share and profitability have given rise to a quest for greater efficiency. Banks have had to reposition themselves given the realities of the environment and their internal strengths and weaknesses (see box).

Era of change
Post 1991 the prudential norms were implemented, interest rates deregulated, asset quality improved, entry barriers liberated, new products introduced, capital was infused and risk management improved. There was also a decline in the concentration of the banking business in a few banks. Financial industry is moving towards expanded activities driven by customer needs, financial innovations, technological change, consolidation, convergence, global competition and financial inclusion. Many challenges lie ahead such as stiff competition, stringent regulatory norms, shareholders demanding higher returns, and also challenges of globalization and financial inclusion.


Since 1991, the banking sector has become more:
liberalised

competitive

stable

customer-oriented

technologically advanced

profitable
Did you know?

Indian financial sector [which includes Banks, Non-Banking Financial Companies (NBFCs) and Housing Finance Companies (HFCs)] reported a Compounded Annual Growth Rate (CAGR) of 19% over the last three years and their credit portfolio stood at close to Rs. 49 trillion (around 62% of 2010-11 GDP) as on March 31, 2011. Banks accounted for nearly 86% of the total credit.

Tops skills of a banker
Good with people
In depth knowledge
Analytic bent of mind
Technology literate
Skills of a banker
What does this imply to a job-seeker in the banking sector? An opportunity for a high growth, challenging career. However, you need a fairly good understanding of opportunities and challenges to evaluate whether banking is for you.
Handling people: As a banker you need to manage people, be it customers or staff. In a competitive environment, customers have to be treated as kings. Thus, delivering financial services to the satisfaction of customer, and prompt redressing of complaints of customers, if any, is very important. The complaints of customers should be heard with passion and remedial action should be taken promptly. The bankers should also take pro-active measures to increase customer awareness with regard to charges applicable to the financial services and the available mechanisms for redress.

 

In depth knowledge: Banking has evolved over the years and now offers a wide range of products and services, from simple ones to elaborate and complex ones. Many regulations govern the banking industry, which you must be aware of. Hence, in depth knowledge is a must as is its continuous updating. Develop and maintain a reading habit to expand your knowledge base, because knowledge is the power of an employee and once you lose it, you are nowhere. And do not restrict your knowledge base to developments in the banking sector only; rather all of you should develop a fairly good understanding of the economy over a period of time. Only then can you be a banker who is sensitive to the needs of a growing economy.

 

Analytical skills: The banking business essentially involves managing risk. This job of managing risk cannot be done efficiently without having sharp analytical capability. As employees of the banking sector you have an important role to play in shaping the financial soundness of the sector. While doing  banking business, try to analyse the financial background and economic activity of the customer thoroughly. This will help in limiting the growth of non-performing loans, efficient utilization of capital and higher profitability.

 

Technology-savvy: Technological advancements have transformed class banking into mass banking. With cost effective technologies banks were able to change the face of banking. ATMs, debit cards, credit cards, Internet banking and phone banking have enabled customers to do banking without visiting the bank branch. Further, the business correspondent model and mobile banking depend on the latest technology to expand the banking network. Electronic transactions through NEFT, ECS and RTGS have increased the speed of fund transfer considerably. Good bankers should continuously innovate and themselves with the latest technological advancements to make banking further easier and convenient to customers. Try to develop a good understanding of the latest technological developments. A bank can implement latest technology only with a strong in-house expertise. In this milieu, you must be "technology literate".

 
Ambarish Datta
MD & CEO, BSE Institute Limited

"Don't restrict your knowledge base to developments in the banking sector; rather develop a fairly good understanding of the economy over a period of time. Only then you can be a banker who is sensitive to the needs of a growing economy"

Gear up for exams and beyond
First, examine if you possess these competencies or are ready to develop them. If yes, ensure that you develop your competencies and are fully geared for a career in banking. This way you will hit the ground running on the first day of your job at a bank. With over a lakh people clearing the banking probationary examinations every year and thousands more appearing for the entrance exams of SBI and leading private banks like ICICI and HDFC, you need to really prepare yourself to stand out from the crowd and beat the competition.

A thorough understanding of the following will give you an edge:  
banking concepts

processes

tools, techniques and technology

regulations

This will ensure that you are a productive resource from day one, and any bank will prefer an employee who knows the job and can be given assignments from the very day they join. So, invest your time and energy in learning and preparing for a banking job so that not only you get the job, but you are able to grow and prosper in it.  

The author Ambarish Datta, is the MD & CEO of BSE Institute Ltd.