CFA Level 2 Syllabus & Subjects 2023 - Pattern, Important Topics
CFA Level 2 Syllabus 2023 - The Institute of Chartered Financial Analyst provides information about the CFA level 2 syllabus on its official website. Candidates preparing for the exam should check the detailed syllabus before commencing their preparation. CFA level 2 syllabus 2023 provides complete details about the topics and sub-topics covered in the paper. As per the syllabus of CFA level 2 exam 2023, candidates have to focus on 10 different areas similar to the CFA level 1 exam. However, the difficulty level will be on higher side. Read the complete article to have in depth knowledge about the CFA level 2 syllabus.
Stay up-to date with CFA Exam News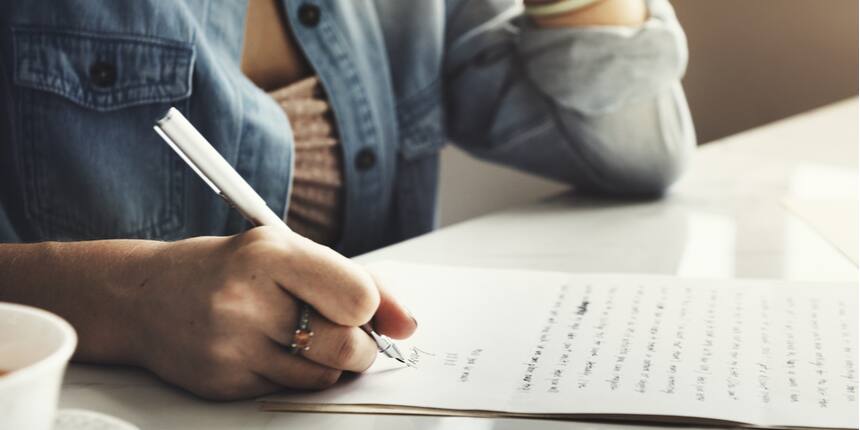 CFA Level 2 Syllabus
While formulating a study plan of CFA level 2 exam, candidates should first familiarize themselves with syllabus. This will help them not only in understanding the topics and sub-topics covered, but also the percentage of weightage that each topic holds.
As mentioned above, the syllabus of CFA® level 2 is similar to the 10 core topics as Level 1. However, the level of difficulty increases and the focus is more on the calculations and analytical aspects. The CFA Institute does not charge any additional amount of fee for providing CFA level 2 curriculum. Candidates who want to buy the curriculum can purchase it separately by paying a fee of USD 150 and additional shipping charges. To purchase, candidates have to log in to their account and look for candidate resources section.
Check out the core CFA level 2 curriculum topics along with the weightage that each topic holds and the purpose of including the topics.
Core Curriculum Topics:
Topics

Aim of Study

Weight %

Ethical and Professional Standards

To understand about the ethics and related challenges to ethical behavior.

Know the about the role that ethics and professionalism play in the investment industry

15-20%

Financial Reporting and Analysis

Aims to provide thorough explanation of financial reporting procedures

Understand the standards that govern the financial reporting disclosures

13-17%

Equity Investments

Understand the workings of equity investments, security markets, and indexes

Know how to analyze industries, companies, and equity securities as well as the use of basic equity valuation models

10-12%

Fixed Income

Learn about the fixed income securities and their yield measures, risk factors, markets, and valuation measurements.

Calculating yields, the securitization of assets, fixed income securities, bond returns and risks, credit analysis.

10-12%

Corporate Issuers/ Finance

Introduction to corporate governance

Know the growing impact of environmental and social considerations in investing

8-12%

Quantitative Methods

Exploring about quantitative concepts and techniques used in financial analysis; investment decision making

8-12%

Economics

To analyse the fundamental concepts of supply and demand

Understand various market structures, macroeconomic concepts and principles

8-12%

Portfolio Management and Wealth Planning

Learn about the fundamentals of risk and portfolio management

5-8%

Derivatives

Valuation concepts such as swaps, forwards, futures, and contingent claims

Conceptual framework related to derivative markets and derivatives

5-8%

Alternative Investments

Know about edge funds, commodities, private equity, real estate, and infrastructure

5-8%
With the help of the exam pattern, candidates can understand the structure of the CFA level 2 exam. Details like how many and what type of questions are asked, time allotted to solve the paper, marking scheme and related are included in the CFA level 2 exam pattern. By knowing these details, candidates can figure out their strengths and areas for improvement; thereby making a good study plan to secure good marks.
Exam Pattern of CFA level 2
| | |
| --- | --- |
| Particulars | Details |
| Format of questions | Vignette-supported multiple choice questions |
| Total questions | 88 |
| Time duration of CFA Level 2 exam | 4 hours and 24 minutes (divided in two equal sessions) |
| Each session time | 2 hours and 12 minutes |
| Medium of exam | English |
| Marking scheme | 3 points for each question |
| Negative marking | No |
CFA level 2 syllabus 2023 - Item Set Format
As per the official website of the CFA Institute, each item set asked in CFA level 2 exam will consist of vignette followed by either 4 / 6 multiple-choice questions. Candidates should answer the MCQs on the basis of information given in the vignette. Each item set vignette MCQ will begin with two things - a statement of the topic and total point value.
To practice mock test for CFA level 2 exam - Click here
Frequently Asked Question (FAQs) - CFA Level 2 Syllabus & Subjects 2023 - Pattern, Important Topics
Question: Where can i check the official syllabus for CFA level 2 exam?
Answer:
The official syllabus is available on the CFA Institute website.
Question: How many hours should I dedicate to prepare for CFA® level 2 exam?
Answer:
As per the previous record, an average successful candidate spends around 300 hours to prepare for CFA level 2 exams.
Question: How many questions will be asked in CFA level 2 exam?
Answer:
Candidates have to solve 88 question in total. These will be divided into two session.
Questions related to CFA Exam
Showing 25 out of 25 Questions