CFA® Level 1 Subjects 2021
CFA® Level 1 Subjects 2021- The Chartered Financial Analyst® institute has not announced any changes in the Level 1 Subjects for CFA® 2021. CFA® level 1 topics will cover 10 subject areas. The Subjects in CFA® Level 1 2021 include Ethical and Professional Standards, Quantitative methods, economics, Financial Reporting and Analysis, corporate finance and fixed income. The detailed description of the curriculum is updated on the official website. Candidates must have clarity on all the subject areas and devote appropriate time to score well in the CFA® Level 1 exam. The exam format is being changed from paper-based examination to computer-based examination with effect from 2021 and there will be four sittings of exam in February, May, August and November. To know more about the CFA® level 1 curriculum, exam pattern and important requirements, check out the complete article given below.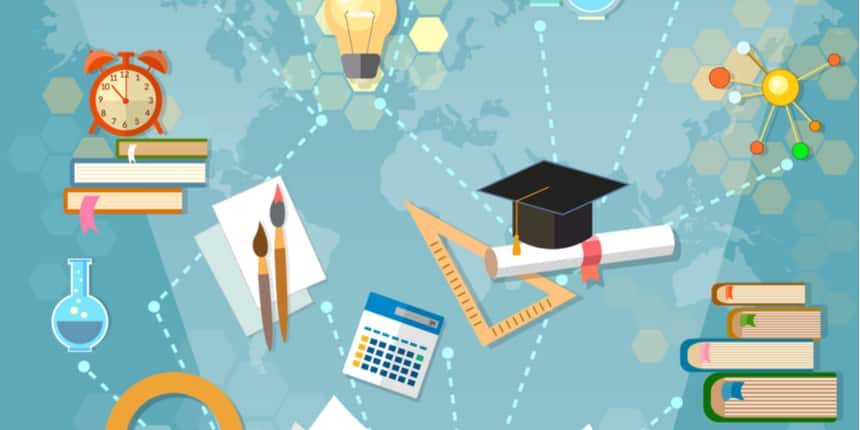 CFA® level 1 curriculum:
The CFA® institute offers a program that offers foundational knowledge required by renowned firms as well as knowledge about critical advanced investment analysis and portfolio management skills that are needed in investment management these days. The broader topic areas that are covered in the CFA® level 1 curriculum are given below:
Ethical and Professional Standards:
Includes ethics, related challenges to ethical behaviour, and the role of ethics and professionalism play in the investment industry
Quantitative methods:
Includes quantitative concepts and techniques used in financial analysis and investment decision making.

Includes descriptive statistics for conveying important data attributes, such as central tendency, location, and dispersion

Introduces characteristics of return distributions.

Includes probability theory and its application.
Economics:
Includes the introduction of the analysis of fundamental concepts of supply and demand for individual consumers and firms.

Covers market structures and macroeconomic concepts such as aggregate output and income measurement, aggregate demand and supply analysis, and analysis of economic growth factors.

Explains the business cycle and its effect on economic activity.
Financial Reporting and Analysis:
Explains financial reporting procedures and the standards that govern financial reporting disclosures

Covers primary financial statements and provides a general framework for conducting financial statement analysis.
Corporate Finance
Introduces corporate governance as well as investing and financing decisions.

Covers an overview of corporate governance along with a framework for understanding and analyzing corporate governance and stakeholder management.

Details about the growing impact of environmental and social considerations for investing.

Explains how companies use leverage to manage their working capital to meet short-term operational needs.
Equity investments
The topic covers equity investments, security markets, and indexes.
Fixed Income
Explains the description of fixed income securities and their markets, yield measures, risk factors, and valuation measurements and drivers.

Covers calculating yields, values of fixed income securities, the securitization of assets, the fundamentals of bond returns and risks, and basic principles of credit analysis.
Derivatives
Includes a framework for basic derivatives and derivative markets.

Includes introduction of essential features and valuation concepts for forwarding commitments such as forwards, futures, swaps, and contingent claims.

Includes arbitrage
Alternative investments
Cover the topics of alternative investments, hedge funds, private equity, real estate, commodities, and infrastructure.

Explains the use of alternative investments for diversifications and higher returns.
Portfolio Management and Wealth Planning
Fundamentals of portfolio and risk management, return and risk measurement and portfolio planning and construction.

Covers the needs of individual and institutional investors along with the range of available investment solutions.
CFA® level 1 Topics weightage
| | |
| --- | --- |
| Topic | Exam Weight |
| Ethical and Professional Standards | 15-20% |
| Quantitative methods | 8-12% |
| Economics | 8-12% |
| Financial Reporting and Analysis | 13-17% |
| Corporate Finance | 8-12% |
| Equity investments | 10-12% |
| Fixed income | 10-12% |
| Derivatives | 5-8% |
| Alternative investments | 5-8% |
| Portfolio management and Wealth planning | 5-8% |
CFA® level 1 Exam Pattern:
The major changes in the CFA® level 1 Exam 2021 will be in terms of CFA® level 1 questions number and duration. The CFA® level 1 eligibility and other CFA® level 1 requirement will mostly remain the same. The CFA Level 1 Exam Pattern will be as follows:
The exam is divided into two sessions

Every session will include a 2.25-hour examination with 90 questions in each session.

These questions will be based on the CFA® level 1 syllabus and the 10 topic areas mentioned on the official website.
| | | |
| --- | --- | --- |
| Particulars | Session 1 | Session 2 |
| Number of Questions | 90 | 90 |
| Duration | 2.25 | 2.25 |
| Type | MCQ | MCQ |
Other Related Links
CFA Level 1 Admission Ticket 2021
Frequently Asked Question (FAQs) - CFA® Level 1 Subjects 2021
Question: Which subject is considered the toughest in the CFA level 1 exam?
Answer:
Students usually consider the Fixed income, Derivatives, and FRA to be the most difficult.
Question: How much time should the candidates spend in studying for the CFA exam?
Answer:
Ideally, the candidates should spend 4-6 months studying before a CFA exam.
Question: What is the passing score for CFA Level 1?
Answer:
There is different weightage allotted for the topic areas covered under the CFA program. Ideally, if a candidate scores 70% or more in each topic area, they can clear CFA exams.
Question: Is CFA curriculum enough to study for the CFA level 1 exam?
Answer:
The CFA curriculum is quite extensive to study for the Level 1 exam. It is always advised to look for additional study notes and practice exams before attempting the test.
Question: Does CFA Level 1 have negative marking scheme?
Answer:
No, the CFA Level 1 exam does not consist of negative marking.