CS Executive Syllabus 2020 - Old and New syllabus, Subjects, Exam Pattern
CS Executive Syllabus 2020 - Institute of Company Secretaries in India (ICSI) has released the CS Executive 2020 syllabus for December session. The syllabus of CS Executive 2020 is available on the official website- icsi.edu. Knowing the CS Executive syllabus 2020 is an important component in order to prepare for the exam. ICSI CS syllabus 2020 covers the topics, concepts and subjects from where questions will be asked in the exam. The syllabus of CS Executive 2020 contains in-depth details about the papers and topics that will be covered in CS Executive 2020. The authorities have released the CS Executive syllabus separately for both old and new syllabus. Along with the ICSI CS executive syllabus, candidates must also get a good knowledge of the CS Executive exam pattern 2020 to get a better understanding of how to approach the exam. ICSI Exam 2020 will be held in December 2020. Check the detailed CS Executive Syllabus 2020 for December through this article.
Latest: ICSI has released the CS Executive Admit Card 2020 for December session. Also, check CS Executive Study Material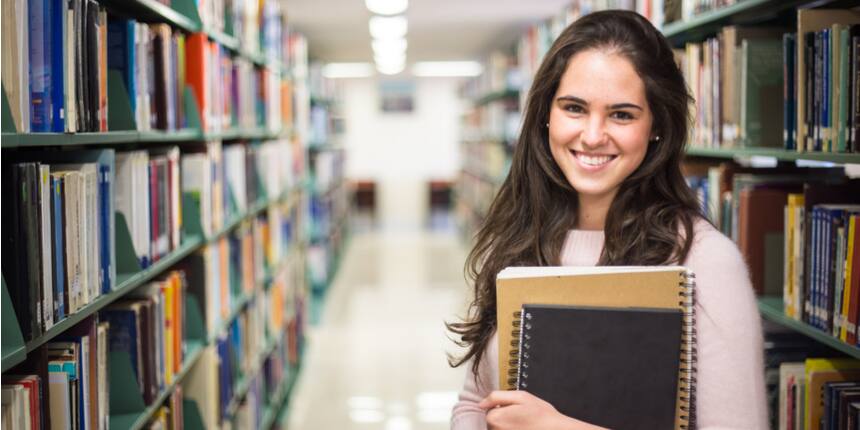 CS Executive Syllabus 2020 for December Session
ICSI has released the old and new syllabus of CS Executive separately. Students can check the CS Executive Syllabus accordingly. Students can find both the syllabuses of CS Executive December session from the tables given below;
ICSI CS Executive Old Syllabus - December 2020
CS Executive Subjects

Contents

Jurisprudence, Interpretation and General Laws

Constitution of India

Administrative Laws

Interpretation of Statutes

Sources of Law

General Clauses Act, 1897

Indian Penal Code, 1860

Indian Stamp Act, 1899

Criminal Procedure Code, 1973

Special Courts, Tribunals under Companies Act & Other Legislations

Information Technology Act, 2000

Registration Act, 1908

Civil Procedure Code, 1908

Arbitration and Conciliation Act, 1996

Indian Evidence Act, 1872

Right to Information Act, 2005

Law of Torts

Limitation Act, 1963

Company Law

Part I: Company Law, Principles & Concepts




An overview of Corporate Reorganization

Global Trends and Developments in Company Law

Corporate Social Responsibility

Debt Instruments

Charges

Members and Shareholders

Introduction to MCA 21 and filing in XBRL

Transparency and Disclosures

An overview of Inter-Corporate Loans, Investments, Guarantees and Security, Related Party Transactions

Introduction to Company Law

Distribution of Profits

Accounts, Audit and Auditors

Registers and Records

Shares and Share Capital

Part II: Company Administration and Meetings – Law and Practices




Directors

Key Managerial Personnel (KMP's) and their Remuneration

Virtual Meetings

General Meetings

Meetings of Board and its Committees

Board Constitution and its Powers

Part III: Company Secretary as a Profession




Legal framework governing Company Secretaries

Secretarial Standards Board

Mega Firms

Setting up of Business Entities and Closure

Part A: Setting up of Business




Charter documents of Companies

Choice of Business Organization

Financial Services Organization

Company

Joint Ventures; Special Purpose Vehicles

Conversion of existing business entity

Setting up of Business outside India

Institutions Not For Profit & NGOs

Start-ups

The legal status of Registered Companies

Other forms of business organizations

Limited Liability Partnership

Part B: Registration; Licenses & Compliances




Intellectual Property laws (Provisions applicable for setting up of business)

Compliances relating to Environmental laws (Provisions applicable for setting up of business)

Various Initial Registrations and Licenses

Compliances under Labour Laws (Provisions applicable for setting up of business)

Maintenance of Registers and Records

Identifying laws applicable to various Industries and their initial compliances

Part C: Insolvency; Winding up & Closure of Business




Dormant Company

Strike off and restoration of name of the company and LLP

Insolvency Resolution process; Liquidation and Winding-up

Tax Laws

Part I: Direct Taxes




Direct Taxes at a Glance

Computation of Total Income and Tax Liability of various entities

Deductions from Gross Total Income & Rebate and Relief

Basic concepts of Income Tax

Clubbing provisions and Set-Off and/or Carry Forward of Losses

Assessment, Appeals & Revision

Classification and Tax Incidence of Companies

Procedural Compliance

Incomes which do not form part of Total Income

Computation of Income under Various Heads

Part II: Indirect Taxes

(A) Goods and Service Tax




Procedural Compliance under GST

Input Tax Credit & Computation of GST Liability- Overview

Concept of Indirect Taxes at a glance

Concept of Time, Value & Place of Taxable Supply

Basics of Goods and Services Tax 'GST'

Basic overview on Integrated Goods and Service Tax (IGST), Union Territory Goods and Service tax (UTGST), and GST Compensation to States

(B) Customs Act




Overview of Customs Act

Corporate & Management Accounting

Part I: Corporate Accounting




Financial Statements Interpretation

Adoption, Convergence and Interpretation of International Financial Reporting Standards (IFRS) and Accounting Standards in India

Accounting for Share Capital

National and International Accounting Authorities

Related Aspects of Company Accounts

Accounting for Debentures

Accounting Standards (AS)

Consolidation of Accounts as per Companies Act, 2013

Introduction to Corporate Accounting

Cash Flow Statements

Introduction to Financial Accounting

Corporate Financial Reporting




An Overview of Cost

Methods of Valuation

Management Reporting (Management Information Systems)

Budget, Budgeting and Budgetary Control

Cost Accounting Records & Cost Audit under Companies Act, 2013

Ratio Analysis

Valuation of Shares, Business and Intangible Assets

Accounting for Share-based payments (IndAS 102)

Decision Making Tools

Valuation Principles & Framework

Business and Intangible Assets

Securities Laws & Capital Markets

Part I: Securities Laws




An Overview of SEBI (Substantial Acquisition of Shares and Takeovers) Regulations, 2011

Securities Contracts (Regulations) Act 1956

An Overview of SEBI (Listing Obligations and Disclosure Requirements) Regulations, 2015

Collective Investment Schemes

Securities and Exchange Board of India Act, 1992

An Overview of SEBI (Issue of Capital and Disclosure Requirements) Regulations, 2009

SEBI (Buyback of Securities) Regulations, 1998

Depositories Act, 1996

SEBI (Prohibition of Insider Trading) Regulations, 2015

An Overview of SEBI (Share-Based Employee Benefits) Regulations, 2014

Mutual Funds

An Overview of SEBI (Issue of Sweat Equity) Regulations, 2002

SEBI (Delisting of Equity Shares) Regulations, 2009

SEBI (Ombudsman) Regulations, 2003

Part II: Capital Market & Intermediaries




Securities Market Intermediaries

Structure of Capital Market

Economic, Business and Commercial Laws

Part I: Foreign Exchange Management & NBFCs




Reserve Bank of India Act, 1934

Overseas Direct Investment

Non-Banking Finance Companies(NBFCs)

Foreign Trade Policy & Procedure

Foreign Exchange Transactions & Compliances

Liberalized Remittance Scheme

Special Economic Zones Act, 2005

Foreign Exchange Management Act, 1999

Foreign Contribution (Regulation) Act, 2010

Foreign Direct Investments – Regulations & FDI Policy

External Commercial Borrowings (ECB)

Part II: Competition Law




Competition Act, 2002

Part III: Business & Commercial Laws




Property Law

Consumer Protection

Business Laws

Anti-Corruption Laws

Financial and Strategic Management

Part I: Financial Management




Capital Budgeting

Nature and Scope of Financial Management

Sources of raising long-term finance and Cost of Capital

Dividend Policy

Working Capital

Security Analysis

Project Finance

Portfolio Management

Capital Structure

Part II: Strategic Management




Introduction to Management

Introduction to Strategic Management

Business Policy and Formulation of Functional Strategy

Strategic Implementation and Control

Strategic Analysis and Planning

Analysing Strategic Edge
CS Executive Old Syllabus 2020
CS Executive Old Syllabus
CS Executive Subjects

Contents

Module 1

Paper 1- Company Law

Introduction

Incorporation and its Consequences

Financial Structure

Membership in a Company

Management and Control of Companies

Investments, Loans and Deposits

Accounts and Audit

Dividends

Registers, Forms and Returns

Inspection and Investigation

Majority Rule and Minority Rights

Merger, De-merger, Amalgamation, Compromises and Arrangements - An Overview

Producer Companies

Limited Liability Partnerships

Application of Company Law to Different Sectors

Offences and Penalties

Compounding of Offences

Winding up of Companies - An Overview

Striking Off Name of Companies

An Introduction to E-Governance and XBRL

Paper 2- Cost and Management Accounting

Introduction to Cost and Management Accounting

Material Cost

Labour Cost

Direct Expenses and Overheads

Activity-Based Costing (ABC)

Cost Records

Costing Systems

Marginal Costing

Standard Costing

Budget, Budgeting and Budgetary Control

Cost Accounting Records and Cost Audit

Analysis and Interpretation of Financial Statements

Paper 3- Economic and Commercial Laws

Paper 2- Part A

Foreign Exchange Management

Foreign Trade Policy and Procedures

Competition and Consumer Protection

Intellectual Property Rights

Law relating to Arbitration and Conciliation

Law relating to Transfer of Property

Law relating to Stamps

Law relating to Contract

Prevention of Money Laundering

Paper 2- Part B

Law relating to Essential Commodities, Weights and Measures

Law relating to Societies

Law relating to Trusts

Industries Development and Regulation

Law relating to Pollution Control and Environmental Protection

Law relating to Registration of Documents

Paper 4- Tax Laws and Practice

Part A: Income Tax and Wealth Tax

Basics and Definitions - Income Tax Act , 1961

Incomes which do not form part of Total Income

Computation of Total Income under Various Heads

Tax Planning & Tax Management

Other Taxation related aspects of individuals and companies

Wealth Tax Act, 1956

Basic Concepts of International Taxation

Transfer Pricing

General Anti Avoidance Rules (GAAR)

Part B- Service Tax & Sales Tax

An Overview of Service Tax

An Overview of Value Added Tax

Module 2

Paper 5- Company Accounts and Auditing Practices

Part A- Company Accounts

Share Capital

Debentures

Final Accounts of Companies

Corporate Restructuring

Consolidation of Accounts

Valuation of Shares and Intangible Assets

Liquidation of Company

Corporate Financial Reporting

Accounting Standards

Part B- Auditing Practices

Auditing Concepts

Types of Company Audit

Internal Audit

Internal Control

Review of Internal Control

Audit Engagement and Documentation

Paper 6- Capital Market and Securities Laws

Part A- Capital Market

Overview of Capital Market

Capital Market Instruments and Rating

Securities Market Intermediaries

Market Infrastructure Institutions - Stock Exchanges

Debt Market

Money Market

Mutual Funds

Venture Capital

Collective Investment Schemes

Resource Mobilization in International Capital Market

Indian Depository Receipts

Part B- Securities Law































Securities Contracts (Regulation) Act, 1956

SEBI Act, 1992

Depositories Act, 1996

Issue and Listing of Securities

Regulatory Framework relating to Securities Market Intermediaries

An Overview of Law relating to Insider Trading and Takeovers

Paper 7- Industrial, Labour and General Laws

Paper A- Industrial and Labour Laws













































































































Factories Act, 1948

Minimum Wages Act, 1948

Payment of Wages Act, 1936

Equal Remuneration Act, 1976

Employees' State Insurance Act, 1948

Employees' Provident Funds and Miscellaneous Provisions Act, 1952

Payment of Bonus Act, 1965

Payment of Gratuity Act, 1972

Employees Compensation Act, 1923

Contract Labour (Regulation and Abolition) Act, 1970

Maternity Benefit Act,1961

Child Labour (Prohibition and Regulation) Act, 1986

Industrial Employment (Standing Orders) Act, 1946

Industrial Disputes Act, 1947

Trade Unions Act, 1926

The Labour Laws Exemption from Furnishing Returns and Maintaining Register by Certain Establishments Act, 1988

Employment Exchanges (Compulsory Notification of Vacancies) Act, 1959

Apprentices Act, 1961

Labour Audit covering the above Acts and those Industry-specific Acts

Part B: General Laws































The Constitution of India, 1950

Interpretation of Statutes

An Overview of Law relating to Specific Relief; Limitation and Evidence

The Code of Civil Procedure, 1908

The Indian Penal Code and the Criminal Procedure Code

Right to Information
CS Executive Subjects 2020
CS Executive subjects- Old Syllabus

CS Executive subjects- New Syllabus

CS Executive subjects 2020 for Module 1

Paper 1- Company Law




Paper 1- Jurisprudence, Interpretation and General laws

Paper 2- Cost and Management Accounting




Paper 2- Company law

Paper 3- Economic and Commercial Laws




Paper 3- Setting up and Closure of Business entities

Paper 4- Tax Laws and Practice




Paper 4- Tax Laws

CS Executive subjects 2020 for Module 2

Paper 5- Company Accounts and Auditing Practice




Paper 5- Corporate and Management Accounting

Paper 6- Capital Market and Securities Laws




Paper 6- Capital Markets and Securities Laws

Paper 7- Industrial, Labour and General Laws




Paper 7- Economic, Business and Commercial Laws

Paper 8- Financial and Strategic Management
Along with the ICSI CS Executive syllabus, candidates must also get thorough knowledge of the exam pattern to get a deep understanding of how the exam will be conducted, types of questions asked in the exam, total duration and other important things related to the examination. The detailed exam pattern of CS Executive 2020 has been given below:
CS Executive Exam Pattern
Exam Mode

Offline

Medium

English & Hindi

*English is compulsory for Business Management, Ethics and Communication papers

Total Subjects

8

Exam Duration

3 hours

Number of Questions

100 questions per paper

Type of Questions

Subjective and Objective

OMR Based papers in CS Executive old syllabus

Cost and Management Accounting (Module-I)

Tax Laws and Practice (Module-I)

Industrial, Labour and General Laws (Module-II)

OMR Based papers in CS Executive old syllabus

Tax Laws (Module-I)

Corporate and Management Accounting (Module-II)

Financial and Strategic Management (Module-II)

Marking Scheme

1 marks for each correct response

.25 mark to be deducted for each wrong response



CS Executive Study Material 2020
ICSI has released the detailed study material of CS Executive on its official website. Candidates appearing for the exam can take help of the CS Executive study material 2020 to get a detailed explanation of topics and sub-concepts present in the syllabus of the exam. The study material is available in PDF format and candidates can also download them for offline practise.
Other Links
Frequently Asked Question (FAQs) - CS Executive Syllabus 2020 - Old and New syllabus, Subjects, Exam Pattern
Question: How many attempts are left for the CS Executive old syllabus?
Answer:
November 2019 was the last attempt, however, ICSI recently announced to extend the attempt till June 2020. Thus, June 2020 is going to be the last attempt for students enrolled under CS Executive old syllabus.
Question: How many CS Executive papers are OMR based?
Answer:
Both old and new syllabi have 3 papers each with OMR based questions as reflects the CS Executive exam pattern 2020.
Question: After the June attempt, will I need to convert to the new scheme?
Answer:
No, as per ICSI's announcement, students will automatically be converted to the CS Executive new scheme.