ICSI Result 2020 - The Institute of Company Secretaries of India will announce ICSI exam 2020 result for all the CS exams - Foundation, Executive and Professional on August 25, 2020. The result of ICSI 2020 will be declared in online mode and candidates will be required to login to the ICSI Result 2020 portal using valid credentials to access their result. Along with the result, candidates can also check the ICSI merit list 2020 and e-result-cum-marks statement from the online portal. In case candidates are not satisfied with their ICSI exam result, they can apply for revaluation by paying a specified fee for each paper. ICSI Exam 2020 to be held in June 2020. Read the complete article to know about ICSI result 2020, important dates, process of revaluation and more related to the exam.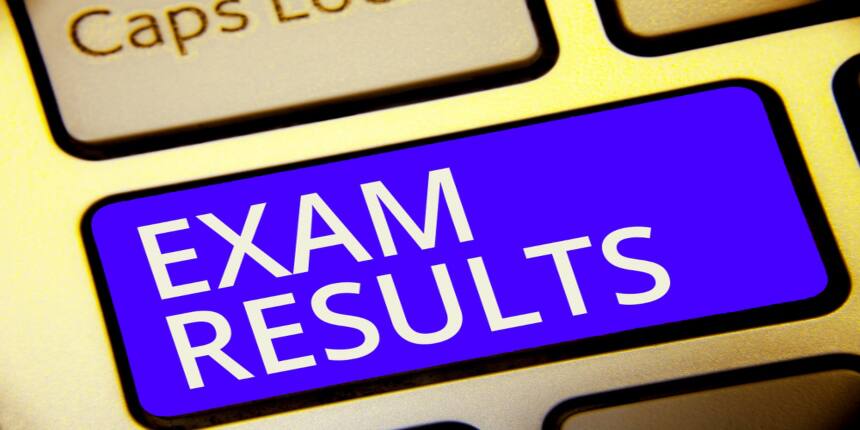 ICSI Result 2020
ICSI has not released the CS result date. However, students can check the below table to check the tentative result date
| | |
| --- | --- |
| Events | ICSI Result Dates |
| ICSI CS June 2020 exam for Executive and Professional Programmes | June 1 to 20, 2020 |
| ICSI CS Foundation 2020 June Exam Dates | June 6 & 7, 2020 |
| ICSI CS Exam Dates 2020 for Executive and Professional Programmes | June 8 to 10, 2020 |
| Declaration of ICSI Result 2020 for June Exams | August 25, 2020 |
ICSI Result 2020
ICSI will declare the CS result for the June 2020 exam on August 25, 2020. Candidates who appeared for the CS June 2020 exam can check their ICSI result 2020 through its official website of the institute. Students will have to enter their registration number and roll number to access their result. The step by step process to download ICSI 2020 result has been given below:
How to check ICSI result 2020?
Open the official website and click on the result button (direct link to accessICSI exam result will be given here after announcement)

Select your CS examination from the drop down menu

Candidates will be directed to the ICSI exam result portal.

Login to the result portal using your registration number and roll number and click on the "Submit" button.

The ICSI result 2020 will be displayed on the screen.
ICSI CS Rank List 2020
After announcing the ICSI result 2020, the authorities will also release the rank list for different courses. The ICSI CS rank list 2020 will contain the name of all those candidates who qualified the exam in one go. The candidates with the highest marks will be on the top of the ICSI CS rank list. The rank list is only released for Top 25 rank holders and there can be more than one candidate securing the same rank. The details mentioned in the CS Rank List are:
S.No.

Name of the Candidate.

Rank.

Registration Number.
ICSI Result 2020 Revaluation
After the declaration of result, candidates will also have the provision to obtain "Verification of Marks" of any subjects within 30 days from the CS result has been declared. In order to seek the verification of marks candidates will be able to apply in both online offline mode by paying the requisite fee of Rs. 250/-. Candidates are advised that not to wait for the last date of submission of the facility of verification of marks and apply for the same soon after the CS Result 2020 declaration.
ICSI Result 2020 – List of Toppers
Along with the ICSI exam result 2020, ICSI releases details of 3 toppers with the given details-
Name

Rank

Roll Number

Photograph
ICSI Result 2020 Passing Criteria
In order to qualify the ICSI 2020 result, candidates must pass each subject with at least 40% marks. Besides, candidates should also obtain an overall aggregate of 50%. There are 4 papers in CS Foundation, 7 papers in CS Executive (old syllabus), 8 papers in CS Executive (new syllabus) and a total of 9 papers in CS Professional.
ICSI Result 2020 Verification of Marks
ICSI provides candidates with a special chance to get their marks verified. Candidates who are not satisfied with their ICSI 2020 result can apply for verification. Interested need to apply for verification within a month of ICSI exam result 2020 declaration. To apply for the same, candidates need to pay a requisite fee of Rs 250/- for each paper.The fee amount is the same for all CS exams.
ICSI Result 2020- Application to Inspect and Obtain Answer sheet
A provision to inspect and obtain the answer sheets will be provided to candidates within 45 days of declaration of ICSI result 2020. Candidates have to pay a fee of Rs 450/- for each paper in order to get photocopies of answer booklets. To obtain the answer booklet, candidates need to visit the Noida campus of ICSI. Candidate has to fill the application form along with requisite fee (online mode or offline mode) and self-attested photocopy of admit card or student identity card to the following address:
The Joint Secretary, Directorate of Examinations,
The Institute of Company Secretaries of India,
C-37, Sector 62, Institutional Area,
Noida - 201 309 (Uttar Pradesh).
Steps for Verification/Inspection/Obtaining Answer book
Follow the below steps for verification of marks/ inspection of answer books or obtaining the certified copies of answer books.
Login to respective ICSI account

Click on the 'Module' available on top of the dashboard. Now, follow the steps
Module > Exam> Verification Of Marks/Inspection/Certified Copies of Answer Books
3. Select the option 'Add new Request' to apply fresh
4. Verify the personal details of the candidate, the address of communication and change the communication details or address if necessary.
5. Select the 'Request type' and click on "Verification of marks/ Certified Copies or Inspection of Answer Books".
6. Next to the ICSI result 2020 details, an option to select the subject for verification will be available. Select the checkboxes accordingly and submit the undertaking as shown below
7. After this, pay the fee. The amount shall vary according to the request made as provided above. Candidates should keep the transaction ID and print of payment receipt for future reference.
Other Relevant Links
ICSI CS Professional Result 2020
Frequently Asked Question (FAQs) - ICSI Result 2020
Question: Is the ICSI CS Result released?
Answer:
No, ICSI CS Result has not been released at the official site for the upcoming June 2020 session..
Question: When was ICSI CS Result released?
Answer:
ICSI CS Results will be declared on August 25, 2020.
Question: Where can I check ICSI CS Results?
Answer:
Candidates can check the ICSI CS Results from Freshersnow.com. Also, get from the official site.
Question: Will ICSI declare the CS results for June 2020 simultaneously for all programmes?
Answer:
No. ICSI CS result 2020 is declared separately for different programmes.
Question: What is the passing criteria for ICSI exams?
Answer:
Candidates have to pass individual papers with 40% or more marks. The overall aggregate marks should be equal to or more than 50%.
Question: Who will get the ICSI marksheet after exams?
Answer:
Regardless of passing status, all students will get ICSI result marksheet after ICSI result 2020 announcement.
Question: How to apply for verification of answer booklets?
Answer:
Candidates can apply for verification of answer booklets in online as well as offline mode.