CA Final Exam Dates 2020 - ICAI has postponed the exam dates of CA Final 2020 May session due the COVID-19 outbreak. The exam will now be conducted for Group-I (old scheme) on July 29 and 31, August 3 and 5, 2020, while Group-II (old scheme) will be conducted on August 7, 9, 11 and 14, 2020. CA Final new scheme exams will be conducted on July 29 and 31, August 3 and 5, 2020 for Group-I and August 7, 9, 11 and 14, 2020 for Group-II. CA Final Exam Dates 2020 for both old, as well as new syllabi for this upcoming session, are mentioned below. The Institute of Chartered Accountants of India (ICAI) released the CA Final exam form for May 2020 on February 5 which had to be filled by candidates planning to appear on CA Final exam dates May 2020 before February 26. The same can be filled till March 4 but with the payment of a late fee. The registered candidates are advised to take a look at the CA Final exam dates 2020 and thus, plan their preparations accordingly. Candidates can check below all the events scheduled around CA Final 2020 exam dates in the article below.
Latest- ICAI Exams 2020 to be held from July 29, 2020. Check Exam dates below. Start Preparing the CA Final Study Material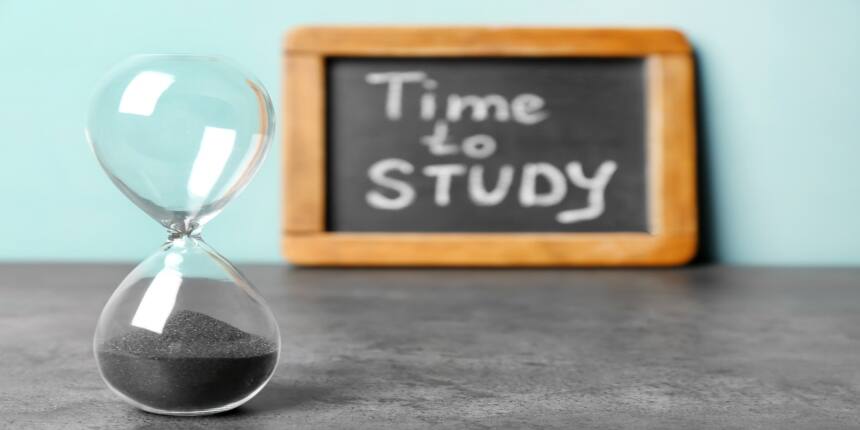 CA Final Exam Dates 2020 for May Session
As per the CA Final exam schedule released by ICAI, the CA Final exam dates for May 2020 session are common for old and new syllabi. Candidates may go through the CA Final time table as provided by ICAI and contained in the table below:
CA Final Exam Dates 2020
| | |
| --- | --- |
| Groups of CA Final | Dates |
| CA Final exam dates for Group 1 of new syllabus | July 29 and 31, August 3 and 5, 2020 |
| CA Final exam dates May 2020 for Group 2 of new syllabus | August 7, 9, 11 and 14, 2020 |
| CA Final exam dates 2020 for Group 1 of old syllabus | July 29 and 31, August 3 and 5, 2020 |
| CA Final exam dates for Group 2 of old syllabus | August 7, 9, 11 and 14, 2020 |
CA Final Exam Form 2020
ICAI has concluded the CA Final exam form 2020 for May 2020 session. However, the authorities will be releasing the CA Final exam application form May 2020 on February 5, 2020 in online mode. Candidates are advised to fill the CA Final application form carefully before last date (march 4 with late fee) so that mistakes are not made while updating the important information. However, if mistakes are made, then for such candidates, ICAI also releases an online application correction window after application submissions get over, which is free of cost and enables candidates to correct the information uploaded in specific sections and within a stipulated period.
CA Final Exam Pattern 2020
The CA Final exam pattern provides for details of the manner in which question paper is framed. Candidates should refer to the CA Final exam dates 2020 while understanding the exam pattern as well. Exam preparation should always be strategized keeping regard to both CA Final exam date sheet and the exam pattern respectively. The CA Final 2020 exam is conducted in offline mode and candidates have the choice to choose the exam medium out of Hindi or English. Detailed exam pattern can be found below:
CA Final 2020 Exam Pattern
| | |
| --- | --- |
| Mode of Exam | Offline |
| Total Papers/ Subjects | Eight |
| Total Groups | Two (4 papers in each group) |
| Total Marks | 800 (400 per group, 100 per paper) |
| Medium of Exam | English/ Hindi |
| Type of questions | Objective (MCQs) cum descriptive |
| Negative Marking | None |
CA Final Syllabus 2020
Candidates should focus upon the CA Final syllabus May 2020 wherein, some changes were introduced lately and thus, it becomes more important to be updated with the amendments. It may be noted that the ICAI website contains the prevailing syllabus as well as the one applicable for May 2020. Referring to the syllabus along with CA Final exam time table makes one understand as to what topics are to be focussed upon from now on and what can be tackled till last.
CA Final Study Material 2020
ICAI releases the CA final study material for both old and new courses. As the CA Final exam time table May 2020 is out, and modifications were also made to the syllabus lately. So, candidates should refer the updated CA Final study material as provided on the official website of ICAI. This makes one more aware of what they are expected to put into their answers to ensure their success in the November 2019 exams. It's a tried and tested thing by passouts that the CA Final study material should never be missed out during preparation.
CA Final Mock Test 2020
ICAI conducts mock tests for all CA courses before conducting the examinations in May as well as the November sessions. This enables candidates to encounter with mock examination wherein they get to face the exam-like conditions and understand their stand for the upcoming session. The mock test is followed by counselling session by the faculty of ICAI. Candidates have to apply online at ICAI website in order to register for CA Final mock tests 2020. However, those who can not appear that way can still practice the mock test before appearing on CA Final exam dates 2020 through the official BoS knowledge portal on ICAI website.
Frequently Asked Question (FAQs) - CA Final Exam Dates 2020
Question: How many attempts are allowed for CA Final ?
Answer:
CA Final registration has a validity for 5 years. This means that for 5 years, a candidate can give 10 exam attempts till revalidation of registration is applied for.
Question: When will ICAI announce results for CA Final exams conducted in November 2019?
Question: How many subjects are there in CA Final?
Answer:
Candidates have to take up two groups of CA Final, each having 4 subjects.
The Institute of Chartered Accountants of India, New Delhi Updates and Articles
Questions related to The Institute of Chartered Accountants of India, New Delhi
Showing 6 out of 6 Questions