CFA Level 3 Test Centres 2021
CFA Level 3 Test Centres 2021: The Chartered Financial Analyst® Institute has released the list of Test Centres for CFA® level 3 2021 on its official website. The CFA Level 3 exam will be conducted in 400 locations around the world. Level 3 test centres for CFA® 2021 will vary depending on the timing of the exam. CFA® exam locations 2021 and the available seating is presented during the scheduling process. Candidates can choose the centre of their choice within the scheduling deadline. Candidates need to first complete CFA Level 3 registration and then schedule their exam appointment. The chosen test centre will be printed on the admit card. Learn more about the test Centres for CFA® level 3 2021 and other important aspects of the exam in this article.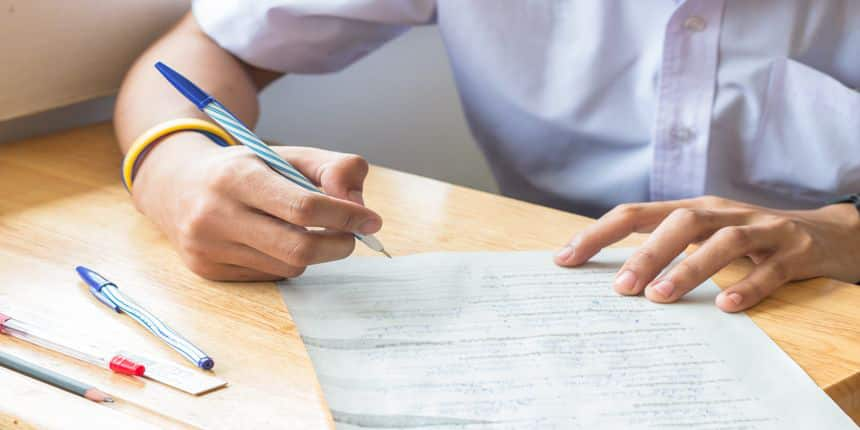 How to Schedule an Exam Appointment?
Candidates will be offered a scheduling window of 10 days to decide their exam appointment at any of the CFA® level 3 exam centres in India. To schedule an exam appointment the candidate needs to follow the given steps:
Step 1- Register for the Level 3 exam.
Step 2- Login with registered credentials.
Step 3- Schedule the exam in your choice of the proctored test centre.
Step 4- In case your choice of exam location is not available, check for availability of location within the 10-day scheduling window.
Step 5- Access other information about the test centre such as parking options, lunch options etc on the CFA institute account.
List of CFA® 2021 Test centres for Level 3
Due to the pandemic situation, CFA Level 3 Test Centres 2021 will be much smaller compared to the paper-based exam test centres. This will be done to manage crowds better and maintain distancing. The list of test centres in India for CBT exam is given below:
Exam centres in India
| | |
| --- | --- |
| Bhopal | Indore |
| Bengaluru | Jaipur |
| Chennai | Kolkata |
| Gandhinagar | Lucknow |
| Hyderabad | Mumbai |
| Navi Mumbai | New Delhi |
| Pune | |
For pdf with exam centre locations all across the world, click here.
How to change your CFA Level 3 Test Centre 2021
Candidates are allowed to change their scheduled appointment within rescheduling deadline. The change of test centres for CFA level 3 will be possible only within the rescheduling window.
To reschedule an exam appointment, candidates need to follow the given steps:
Log in to your CFA Institute account.

Click on the "Manage your Exam" link.

Pay the rescheduling fee of USD 25 to change your exam appointment.
There is uncertainty surrounding COVID 19 and the institute recognises difficulties in making exam schedules, travel restrictions etc. This is the reason why the CFA institute has maintained flexibility in exam scheduling and to change seating.
DOs and DONTs at the CFA Level 3 Test Centres 2021
Candidates are allowed to take a certain set of items inside the examination Hall. At the same time, there is a checklist of items that should be avoided inside the exam hall. The Do's and Don't of items is given in the table below.
Do's and Don't in the examination hall
| | |
| --- | --- |
| DO's | DON'TS |
| Valid international transport, CFA Level 3 Admission Ticket, approved calculator and glasses | Earphones, food items, drinks, bags, pencil cases |
| Sweater or jacket, wallet, keys and medicines, spectacle case | Study materials, tech tools like laptop, phone, cameras, tablets etc, headsets |
| Chewing gum, cough drops, prescribed inhaler or other medically prescribed items. | Scrap paper, calculator manuals, table books, desk clock or alarm clocks. |
| Analog or digital wristwatches with silenced alarms | Highlighter pens, whiteners, correction tape or rulers, notebooks or books, loose sheets |
Other Related Links:
CFA Level 3 Sample Papers 2021
Frequently Asked Question (FAQs) - CFA Level 3 Test Centres 2021
Question: How will I know if my exam centre gets impacted by COVID 19?
Answer:
Candidates will be notified beforehand if there is any change in their exam centre location due to pandemic.
Question: Will the government guidelines be followed at the Level 3 CFA test centres?
Answer:
Yes, the institute will ensure that all the guidelines are followed at the test centre locations for CFA Level 3.
Question: Can I change my test centre location after scheduling it once?
Answer:
Yes, the test centre location can be changed within the rescheduling deadline.
Question: How can I check my exam location for the CFA exam?
Answer:
Candidates can schedule their appointment and the exam location will be printed on an admit card. The candidate can keep a track of any changes by logging into their CFA account.
Question: Will the CFA Level 3 exam be conducted remotely?
Answer:
No, the exam will be conducted at a proctored test centre.
Question: Where will the CFA level 3 exam test centre be located for the CBT?
Answer:
The CBT test centre locations will be around 400 locations across the world. Candidates can check the complete list on the main website.