CFA® Level 1 Exam Centres 2021- Check Test Centre List, Dates
CFA® Level 1 Exam Centres 2021- CFA is having capacity issues at some exam centre locations of the February 2021 window due to COVID 19. The Chartered Financial Analyst Institute has announced the official list of Exam centres CFA® Level 1 2021. The CFA institute has CFA® test centre locations in 13 metropolitan locations across India and 400 centres around the world. CFA® exam centres 2021 are available on the website but the institute is consistently working towards adding more capacity to these centres. If the desired CFA® Level 1 Exam Centres 2021 is not available at any given time, the candidates are advised to keep checking back all through the scheduling process. As December 2020 is the last paper-based examination, there will be more number of CFA® Level 1 Exam Centres 2021 for the Computer-based exams for CFA® Level 1 exam 2021. The scheduling process of CFA® level 1 Feb 2021 and CFA® level 1 May 2021 is now open on the website. The available seating will keep on being updated during the scheduling process. To know more about the CFA® test centre locations 2021 and other important aspects of the exams, please go through this complete article.
Latest: CFA is having capacity issues for CFA Level 1 February exam. Click here to view the locations. Also, check out the CFA Level 1 Exam Dates 2021.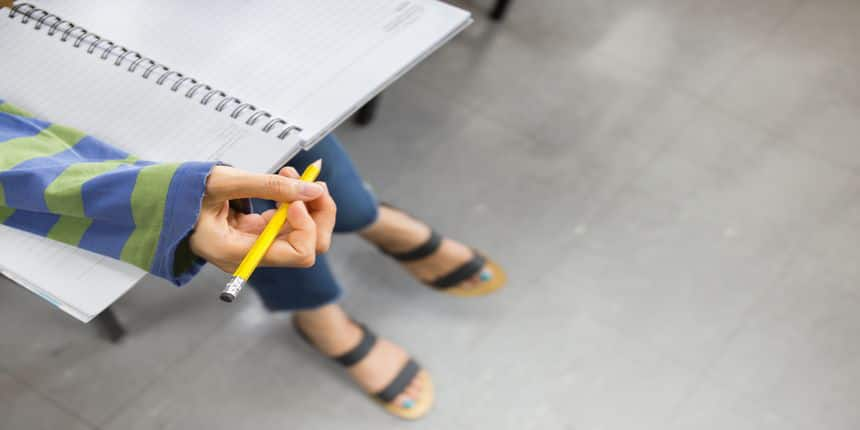 CFA® Level 1 Exam Centres 2021-
CFA® Institute has updated the Level 1 Exam Centres CFA 2021 in India and other global countries. The exam will be conducted across 400 countries including 13 major metropolitan cities in India. Candidates can enter and view their test centre preference during the scheduling process. Candidates can choose the CFA level 1 exam centres 2021 of their choice during the registration process. Registered candidates will be notified when their scheduling window opens. Some of the CFA test centres in the updated PDF for computer-based exams are mentioned below:
CFA® Level 1 Test centre locations
Country Name

City

ARGENTINA

Buenos Aires

ARMENIA

Yerevan

AUSTRALIA

Brisbane

Melbourne

Perth

Sydney

Ultimo

Crawley WA

AUSTRIA

Vienna

AZERBAIJAN

Baku

BAHAMAS

Nassau

BAHRAIN

Manama

BANGLADESH

Dhaka

BARBADOS

Bridgetown

BELGIUM

Brussels

BERMUDA

Paget

BOLIVIA

La Paz

BOTSWANA

Gaborone

BRAZIL

Bello Horizonte

Brasilia

Curitiba

Recife

Rio de Janeiro

Sao Paulo

BRUNEI DARUSSALAM

Bandar Seri Begawan

Brunei

BULGARIA

Sofia

CAMBODIA

Phnom Penh

CANADA

Calgary, AB

Dartmouth

Edmonton

Halifax

Hamilton

London

Mississauga

Montréal

Ottawa

Pointe-Claire

Quebec City

Regina

Saskatoon

Scarborough

St. John's

Toronto

Vancouver

Victoria

Winnipeg

CAYMAN ISLANDS

Grand Cayman

CHILE

Las Condes

CHINA

Beijing

Changsha

Chengdu

Chongqing

Dalian

Guangzhou

Hangzhou

Jinan

Kunming

Nanjing

Qingdao

Shanghai

Shenyang

Shenzhen

Tianjin

Wuhan

Xi'an

FRANCE

Marseille

Paris

GERMANY

Berlin

Frankfurt

Hamburg

Munich

India

Bengaluru

Bhopal

Chennai

Gandhinagar

Indore

Hyderabad

Jaipur

Kolkata

Lucknow

Mumbai

Navi Mumbai

New Delhi

Pune

Italy

Rome

JAPAN

Osaka

Tokyo

LUXEMBOURG

Luxembourg

MALAYSIA

Kuala Lumpur

NEPAL

Kathmandu

NETHERLANDS

Amsterdam

NEW ZEALAND

Auckland




NORWAY

Oslo

OMAN

OMAN

MUSCAT

MUSCAT

PAKISTAN

Islamabad

Karachi

Lahore

PORTUGAL

Lisbon

PUERTO RICO

Guaynabo

SOUTH AFRICA

Capetown

Johannesburg

SPAIN

Barcelona

Madrid

SRI LANKA

Colombo

SWEDEN

Stockholm

SWITZERLAND

Geneva

Zurich

UNITED KINGDOM




Basildon

Belfast

Birmingham

Bournemouth

Bristol

Cardiff

Edinburgh

Glasgow

Isle Of Man

Leeds

Liverpool

London

Manchester

Newcastle Upon Tyne

Peterborough

Southampton

UNITED ARAB EMIRATES

Abu Dhabi

Dubai

UNITED STATES

Abilene TX

Akron OH

Albany GA

Albany NY

Albuquerque NM

Alexandria LA

Allentown PA

Amarillo TX

Anchorage AK

Ann Arbor MI

Arkadelphia AR

Asheville NC

Athens GA

Atlanta GA

Auburn AL

Augusta GA

Austin TX

Baker City OR

Bakersfield CA

Baltimore MD

Bangor ME

Baton Rouge LA

Beaumont TX

Bend OR

Billings MT

Binghamton NY

Birmingham AL

Bismarck ND

Boise ID

Boston MA

Boulder CO

Bristol VA

Buffalo NY

Burlington VT

Carbondale IL

Casper WY

Cedar Rapids IA

Central New Jersey NJ

Champaign IL

Charleston SC

Charleston WV

Charlotte NC

Chattanooga TN

Chicago IL

Chico CA

Cincinnati OH

Clarksville TN

Cleveland OH

College Station TX

Colorado Springs CO

Columbia MO

Columbia SC

Columbus GA

Columbus OH

Concord NH

Corpus Christi TX

Dallas TX

Davenport IA

Dayton OH

Daytona FL

De Kalb IL

Denver CO

Des Moines IA

Detroit MI

Dothan AL

Duluth MN

El Paso TX

Erie PA

Eugene OR

Evansville IN

Fargo ND

Farmington NM

Flagstaff AZ

Florence SC

Fort Lauderdale FL

Fort Myers FL

Fort Smith AR

Fort Wayne IN

Fresno CA

Gainesville FL

Gainesville GA

Grand Forks ND

Grand Junction CO

Grand Rapids MI

Green Bay WI

Greensboro NC

Greenville NC

Greenville SC

Hampton Roads VA

Harrisburg PA

Hartford CT

Hattiesburg MS

Hays KS

Helena MT

Honolulu HI

Houston TX

Huntsville AL

Idaho Falls ID

Indianapolis IN

Jackson MS

Jacksonville FL

Kansas City MO

Kearney NE

Knoxville TN




La Crosse WI

Lafayette IN

Lake Charles LA

Lansing MI

Las Cruces NM

Las Vegas NV

Lawton OK

Lexington KY

Lincoln NE

Little Rock AR

Los Angeles CA

Louisville KY

Lubbock TX

Lynchburg VA

Macon GA

Madison WI

Marquette MI

Mcalester OK

Mcallen TX

Medford OR

Memphis TN

Merrillville IN

Miami FL

Midland TX

Milwaukee WI

Minneapolis MN

Mobile AL

Montgomery AL

Morgantown WV

Nashville TN

New Haven CT

New Orleans LA

North Platte NE

NYC - Connecticut

NYC - Long Island

NYC - New Jersey

NYC - North

NYC - Proper

Oklahoma City OK

Omaha NE

Orange County CA

Orem UT

Orlando FL

Peoria IL

Philadelphia PA

Phoenix AZ

Pittsburg KS

Pittsburgh PA

Portland ME

Portland OR

Portsmouth NH

Poughkeepsie NY

Providence RI

Raleigh NC

Rapid City SD

Redding CA

Reno NV

Richmond VA

Roanoke VA

Rochester MN

Rochester NY

Roswell NM

Sacramento CA

Salisbury MD

Salt Lake City UT

San Antonio TX

San Bernardino CA

San Diego CA

San Francisco CA

San Jose CA

Santa Fe NM

Santa Maria CA

Santa Rosa CA

Sarasota FL

Sault Ste Marie Mi

Savannah GA

Scottsbluff NE

Scranton PA

Seattle WA

Shreveport LA

Sioux City IA

Sioux Falls SD

South Bend IN

South New Jersey NJ

Spokane WA

Springfield IL

Springfield MA

Springfield MO

St George UT

St Louis MO

State College PA

Stockton CA

Syracuse NY




Tacoma WA

Tallahassee FL

Tampa FL

Terre Haute IN

Texarkana TX

Toledo OH

Topeka KS

Tucson AZ

Tulsa OK

Tyler TX

Valdosta GA

Ventura CA

Waco TX

Washington DC

West Palm Beach FL

Wichita Falls TX

Wichita KS

Wilmington DE

Wilmington NC

Woodward OK

Worcester MA

Yakima WA

York PA

Youngstown OH

Yuma AZ
How to change the exam centre in CFA Level 1 Registration 2021?
The CFA exam has now moved to computer-based testing so all the students won't have to sit for the exam on one single day. They will have an exam window of around 10 days and they can self schedule their CFA Level 1 exam date on the official website as per their preference. The exact length of the scheduling window will vary as per the number of CFA® Level 1 Exam Centres 2021.
In CBT or computer-based exams, candidates have to follow the given steps for scheduling:
Step 1 - Register for your exam
Step 2- Schedule the exam appointment.
Step 3- View the test centre options along with available seating
Step 4- Choose your preferred test centre location as per the planned CBT test centre locations PDF.
Step 5- Once the location is confirmed keep checking daily for new appointments that could be added.
New appointments might take up to 10 business days. Candidates must note that the seats are available on a first-come, first-served basis.
CFA® Level 1 Exam 2021 Registration
The students whose June 2020 exams got postponed can choose to take one of the 2021 computer-based exams. The CFA level 1 registration is available on the official website. The students can choose any of the dates free of charge. Candidates who chose to postpone their December 2020 exams will also be able to register free of charge for 2021 examinations.
There will be 4 exam windows for the level 1 exam i.e. February, May, August, and November. The registration window is open for all the windows.
For any latest updates on the CFA® Level 1 Exam 2021, the candidates should keep on visiting the CFA Exam Updates page.
Note: Candidates who scheduled their February 2021 exam but could not get their desired location can postpone their exam to the new March 2021 window at no additional cost. CFA Institute is having capacity issues at the following locations for the February 2021 exam.
Belgrade, Serbia
Bengaluru, India
Bhopal, India
Cairo, Egypt
Cape Town, South Africa
Chennai, India
Gandhinagar, India
Hyderabad, India
Indore, India
Jaipur, India
Johannesburg, South Africa
Kathmandu, Nepal
Kolkata, India
Lima, Peru
Lisbon, Portugal
Lucknow, India
Milan, Italy
Nairobi, Kenya
New Delhi, India
Pune, India
Rio de Janeiro, Brazil
Santiago, Chile
Sao Paulo, Brazil
Stockholm, Sweden
Victoria, BC
Vienna, Austria


Other Related Links:
CFA Level 1 Admission Ticket 2021
Frequently Asked Question (FAQs) - CFA® Level 1 Exam Centres 2021- Check Test Centre List, Dates
Question: Can I change my CFA Test centre location?
Answer:
Yes, before Admit card release, the test centre can be changed. To request to select "Change my Test center" on the official CFA website after logging in.
Question: Can I reschedule my CFA Level 1 exam to 2021?
Answer:
Due to COVID 19, the people whose exams were scheduled in June 2020 or December 2020 can reschedule their exams for next year.
Question: Will December 2020 CFA be cancelled?
Answer:
December 2020 will be the last paper-based exam. Because of the coronavirus, CFA Institute postponed the June 2020 exam to December 2020. Select exam centres have been removed due to Covid19 requirements and regulations.
Question: Will there be a June 2021 CFA exam?
Answer:
No, all exams in 2021 will be computer-based. Level 1 exam will be conducted 4 times in Feb, May, August and November.
Question: Is the computer-based exam going to be more difficult?
Answer:
The exam will be different but the difficulty will not be affected much. There will be a lesser number of questions and the time will be reduced as well.
Question: What are the new test centers for Feb 2021?
Answer:
There will be 400 centers all around the globe. There will be many new centers and 13 centers will be in India.