Career Options after CA - Over the years, Chartered Accountancy has gained a reputation of a rewarding course with great career opportunities for CA students. After completing 5 years full fledged course Chartered Accountancy, students expect good salary and career options after CA as they have worked hard to clear the course and become a designated Chartered Accountant. The term Chartered Accountant holds great importance in the Finance and corporate world and a Chartered Accountant will have ample number of opportunities and scopes from getting placed in the BIG 4 to PSUs to starting your own firm. Read the complete article to get detailed insight about career options after CA.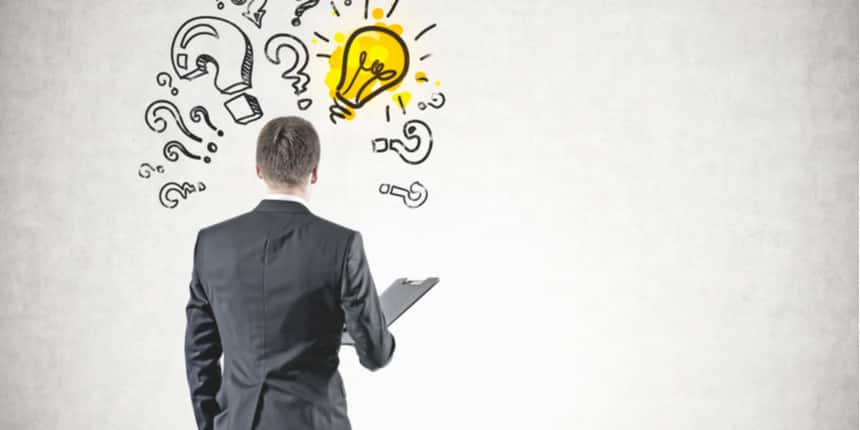 The journey to become a Chartered Accountant starts from the CA Foundation exam, the entry level exam for Chartered Accountancy. Candidates who have completed their class 12 in any stream (except for fine arts) will be eligible to appear for this exam. Subsequently, candidates will have to clear the CA Intermediate and CA Final exams and complete their articleship training to become a designated Chartered Accountant. Once a candidate clears CA Foundation, they will be eligible to appear for the next exam i.e. CA Intermediate. After clearing CA Intermediate, candidates will have to complete mandatory articleship training to be eligible to appear for CA Final. After clearing the CA Final exam candidates will become a certified Chartered Accountant recognized by ICAI.
Career Options after CA Professional
Work in the Big 4
There are 4 major companies that employ a good number of CAs. E&Y, PWC, Deloitte, and KPMG are the Big 4, the four major recruiters in the industry. These companies hire fresh Chartered Accountants every year and offer great salary packages and opportunities. Experienced professionals also have ample number of job opportunities in the Big 4.
CA Firms
Opening their own CA firm or working for a big or medium CA firm is what many Chartered Accountants choose as their careers path. For many professionals CA firms are the starting point for their professional careers where they get the much required practical skills and exposure. After grinding and working hard, CAs master the art of dealing with clients and other stakeholders in the business. CA Firms generally offer salary between 3-8 lacs. Also candidates can also start their own CA firm.
IT Industry
There is a great demand for Chartered Accountants in big IT Companies like TCS, Wipro, Infosys etc. These companies hire freshers and experienced Chartered Accountants for their businesses and offer handsome salary packages. The workload in such companies is also minimal.
Public Sector Undertakings PSUs
PSUs like BSNL, ONGC, BHEL, GAIL hire much fresher CA from the campus placement. These companies often shortlist the candidates on the basis of their marks ranging from 55% to 60%. The number of candidates who passed with two or more attempts in CA Final generally got selected by PSUs.
Working as a Teacher
Chartered Accountants can also try their hand in teaching as a lot of students prepare for many levels of CA exams. However, this profession is driven by passion and deep knowledge and candidates who feel teaching is their calling can open their own coaching institute or get placed in big institutes and help students clear the exams.
CAs who have cleared the exam in their first attempt have been offered jobs by multinational companies (MNCs), private banks and national banks. Here is the average that they have been offered in the past three years:
| | |
| --- | --- |
| CA final rankers | Rs 15-25 LPA |
| Cleared CA Final in a single attempt | Rs 11-15 LPA |
| CA Fresher | Rs 6-9 LPA |
Some of the company-specific offered floated to such CAs are:
| | |
| --- | --- |
| Company | CA Salary Offered (in Rs LPA) |
| SBI Bank | 6-17 |
| Tata Company | 10-22 |
| ITC | 10-25 |
| Hindustan Unilever Ltd | 10-36 |
| ICICI Bank | 11-27 |
| Bharti Airtel | 12-22 |
| Aditya Birla Sun Life | 13-28 |
| Deloitte | 14-35 |
| KPMG | 14-32 |
| Reliance Industries | 25-45 |