CFA® Courses - Details, Exam overview, Benefits, Scope
Chartered Financial Analyst® or CFA® is a globally-recognised professional certification program that focuses on providing students and professionals the required skills and knowledge for careers in Investment Banking, Equity Research, Capital Market, Portfolio Management, Corporate Finance etc. The CFA® Institute was established in 1947 and the institute has 150,000 charter holders in more than 165 countries. There are a total 3 levels of CFA® - Level 1, Level 2 and Level 3. Read the complete article to know about CFA® courses and other important information related to the CFA® program.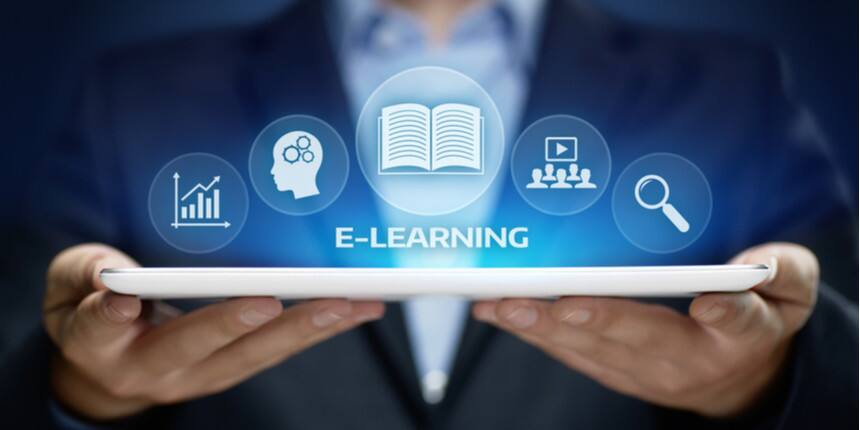 Why should you Pursue CFA® Courses?
CFA® is one of the most recognised and rewarding professional designations for commerce students. Here are some of the reasons why going for CFA® courses can be a great choice.
CFA® is Globally Recognized: One great thing about the CFA® Program is that it boasts of global recognition and a CFA® designation is valued all over the world. This designation is one of the most perceived and respected investment credentials on the planet with over 60 years of inheritance.
Better job prospects at the top investment firms:
The Program has an inside and out focus on finance, portfolio management, and other investment related areas. Top investment firms, asset management, hedge funds esteem this information base and give more inclination to charterholders than different candidates from related fields.
Exposure to an assortment of roles in finance
The Program is not just constrained to investment banking and research, however a lot of different profiles as well. Today, be it Fintech, Foreign Exchange, Alternative Investments or other offbeat profiles, CFA® charterholder are the most favored options for employers.
Prepared for analysis and decision-making
It enables the students to be capable at decision making by consolidating reasoning and judgment skills in them. These charterholders uphold the highest professional standards and abides by a strict code of ethics.
Implements best global practices
Extensive analysis ensures that charterholders maintain the best global practices in their work.
Levels of CFA® Program
There are a total 3 levels of CFA®. Candidates who want to become a CFA® Charterholder need to start from CFA® Level 1. Students and professionals will have to clear all the 3 levels of CFA® to become a charterholder.
CFA® Level 1 is the entry level exam that students need to appear for to start their journey to become a CFA®. It is a 3 hour long exam conducted in English. CFA® Institute releases the syllabus and curriculum on their official website. The details about the CFA Level 1 exam is given below.
CFA® Level 1 2020 - Exam Overview
Exam Name

Chartered Financial Analyst (CFA®) 2020

Conducting Body

CFA® Institute

Exam Level

National Level Exam

Exam Frequency

Twice a year

Exam Mode

Online

Exam Duration

Three hours (Level I)

Language

English

Exam Purpose

to grant 'CFA® charter' to investment and financial professionals

Course Offered

CFA® programme

No. of Test Cities

June Session - 10 cities

December Session - 6 cities

Exam Helpdesk No.

+000-800-100-4025

Exam Website

www.cfainstitute.org/
The second step to becoming a CFA® Charterholder is appearing for the CFA® Level 2 exam. Candidates who hold a Bachelor's degree or four years of professional work (does not have to be investment related) experience or a combination of professional work experience and education that totals at least four years are eligible to appear for the CFA® Level 2 exam.
CFA® Level 2 Overview
| | |
| --- | --- |
| Name of Exam | Chartered Financial Analyst® (Level 2) exam |
| Conducting Body | CFA® Institute |
| Frequency of Exam | Once a year |
| Exam Level | Postgraduate |
| Medium of Exam | English |
| Mode of Exam | Offline |
| Number of Sessions | 2 (Three hours for each session) |
| Type of Questions | Multiple Choice questions |
CFA® Level 3 is the last in the series of exams that students need to clear to become a CFA® charterholder. Candidates should be graduated in any discipline or four years of professional work (does not have to be investment related) experience or a combination of professional work experience and education that totals at least four years. The brief overview of the exam has been given below
Chartered Financial Analyst® level 3 - Overview
| | |
| --- | --- |
| Name of Exam | Chartered Financial Analyst® (Level 3) exam |
| Conducting Body | CFA® Institute |
| Frequency of Exam | Once a year |
| Exam Level | Postgraduate |
| Medium of Exam | English |
| Mode of Exam | Offline |
| Number of Sessions | 2 (Three hours for each session) |
| Type of Questions | Essay type questions + MCQs |