ARE you keen on a career as a finance professional in blue chip companies like Nestle, Accenture,GE Money, Ernst & Young, KPMG,Reuters,  Citigroup,Deloitte, Proctor & Gamble,Unilever,PriceWaterhouseCoopers, JP Morgan, Genpact, and HSBC, to name a few?

How about the title of 'Management Accountant' with your name, which is recognised by approx. 4,500 companies worldwide? If that sounds interesting, you should definitely consider getting a CIMA (Chartered Institute of Management Accountants) certification.

The business focus is similar to that of an MBA from a top notch B-school, but the entry barriers are low – you can join in with a mere pass in the 12th standard.  So if you are looking for  a career more in sync with the business and management aspects rather than the more routine jobs like audit, CIMA is the way to go.    As Andrew Higginson, CEO Retail Services –Tesco PLCsays, "I did the CIMA qualification and I'd take people from CIMA anytime. They're basically business people with a finance orientation, not just accountants."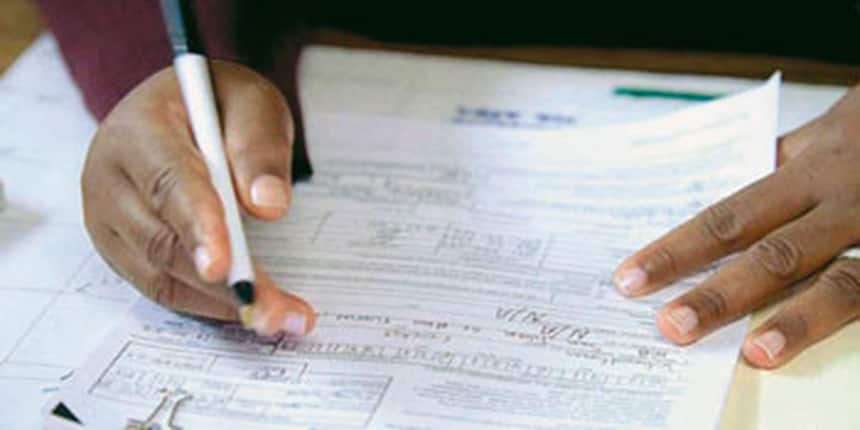 What is CIMA?
Founded as the Institute of Cost and Works Accountants (ICWA) in 1919 in the UK, the institute was rechristened as Institute of Cost and Management Accountants (ICMA) in 1972 and again as Chartered Institute of Management Accountants (CIMA) in 1986.  In 2008, CIMA established a centre for the study of management accounting with the Indian Institute of Management Calcutta (IIM-C).

With 170,000 members and students in 168 countries worldwide, CIMA has grown to be one of the most widely accepted and respected professional qualification in the unique cusp of the fields of Management and Accounting.

The natural question that comes to one's mind on hearing such a qualification in the field of Finance is: how does it compare with the more popular options in the Indian context such as Chartered Accountancy(CA)/ Chartered Financial Analyst(CFA) etc. The institute claims that CIMA course has more management accounting, more business strategy, and more financial strategy compared to a Chartered Accountant/ Chartered Financial Analyst, and is hence more tuned to "business" requirement. In simpler terms, CIMA is more in-line with the core "management" issues than the rest.


Earning the spurs
There are a number of entry routes into CIMA. People don't have to have a degree necessarily. One can start CIMA after 12th standard, in which case the entry route would be the CIMA Certificate in Business Accounting consisting of 5 modules and having computer-based assessment which one can take any time throughout the year. One could complete this in 3 months or 6 months or any other timeframe depending on ones own pace and comfort level.

People can come in with a relevant degree which is usually a BBA or BCom or an Accounting and Finance programme. If one is BCom (Hons.) from Delhi University one is exempt from the first level, otherwise such graduates enter at the first (operational) level. For a bright student, it should take somewhere between 2 to 3 years.  However, there are special gateways for people with an ICWA or an MBA and they can complete the course in just one-and-a-half years. There is no time limit as such, it is left to the individual.


Structuring the course
At every level an award has been built-in that provides a student the option to step-in and step-out at any point and if he steps-off in the middle of the qualification he is not left high and dry. At each level, there are certain skills that the student is expected to deliver.

That can be seen from the name of the level, the Operational level is more about operational knowledge, it is about the knowledge of transactions. Managerial level is about management and monitoring, and Strategic level is about strategic decision-making. All-in-all, there are 14 exams one has to clear or get exemption to become a full-fledged professional CIMA member.
Is there training/classroom teaching?
No. Unlike  a CA where articleship with a trained CA is mandatory,  CIMA does not mandate training requirement as a prerequisite. Study centres are present in different cities like Christ University in Bangalore, HL College in Ahmedabad, LIBA in Chennai, KJ Somaiya in Mumbai, Piron in Delhi, and one can find the detailed listing on www.cimaglobal.com/India. 

CIMA conducts exams in 240 exam centres in 90 countries on the same date. They are all uniform, the content, assessment, curriculum, is the same and that's the basis of their standard. Each of these exams are of 3 hours of duration.




These can be taken at anytime throughout the year and at the location of one's choice. CIMA has nine exam centres in India. The centres are British Council in many cities, and in addition all the colleges which are the study centres conduct the exams on their own campus.
How much does it cost?
The CIMA Certificate in Business Accounting costs Rs. 20,000 in exam fees. One has to pay extra for tuition support or study support if one opts for it. There are classes offered by the study centres and online support offered by CIMAstudy.com.

The online support costs around 50 British pounds a month. For the Certificate course there is a package which costs around Rs. 8,000 for all the five modules. Then one moves on to the professional qualification.

This part of qualification would cost Rs. 80,000 including CIMA fees converted into Indian rupees. If one also includes the certificate course this comes to around Rs. 1 lakh. Textbooks, which are quite detailed, are available at key distribution houses in the country, their cost is Rs. 720/- per textbook. There is one textbook per paper. In addition, there are the prescribed standard reference materials. Other material like revision kits and study kits are also available as an option. In fact, if a person starts at the certificate level, buys all the textbooks and buys CIMAStudy.com membership and completes the qualification in 3 years it will cost him/her Rs. 159,000/- in total.
Recognition
That is a tough call. CIMA is yet to be approved or accredited as a higher education qualification by any arm of the state or university. So it neither makes you eligible for Govt or advertied PSU jobs, though some PSUs might give weight to CIMA qualifications. Higher studies too is not an option as of now. As Dr Robert Jelly, Executive Director, CIMA says, "It's an individual passport because it enables you to progress within the company you are working with.  
EXPERT SPEAK: "IT'S ABOUT PROFESSIONALISM"

Why should one go for the qualification? Robert Jelly spoke to Nitin Jindal during his recent India tour. 
Dr. Robert G. Jelly Executive Director, CIMA
Q. CIMA seems to be very similar to MBA Finance…
A. Well, there are some differences from an MBA - even I am an MBA from University of Edmond, Scotland. See, once you finish your MBA, there is no commitment to keep your MBA up-to-date and more importantly, no commitment to any ethical code of conduct. When people join a professional body like CIMA, its at the heart of what we do, CIMA members and students commit to a disciplinary and ethical code and if they breach that code we can remove their membership and the University can take action. And I persume such a focus is important for the employer, because to my simple mind, it was this lack of ethics among other things that led to the global crisis.
It is similar to Chartered Accountants but only we are Chartered Management Accountants and our members never work in audit. Its not just the exams like the MBA but all our students must get three years of prescribed relevant (work) experience, not just any work experience in the fields of Financial accounting, management accounting, preparing budgets/forecasts, also experience of communicating with non-finance people.
Q. What is the general pattern of students gaining the 3 years work experience required in CIMA?
A. A student can do that in a number of ways, he can either complete all the exams and then go into the workplace and gain the experience. Most of our students do both the things at the same time. They are working full-time and studying part-time. This might result in them taking a longer period to complete.

Q. How rigorous are the studies?
A. Very rigorous, we have a Global Gold standard in Management Accounting training and that's recognised globally by MNCs and other companies throughout the world. Course is rigorous, pass rate is not as high as we would like but that's a demonstration of our quality. The other thing is that students, wherever they are studying, we have hundreds of exam centres throughout the world. They all sit for the same exams, they are all marked by the same professionals.


Q.So basically you are ensuring academic rigour through the student passing the exam?
A. Yes, that's right. Through our assessment, that's the control point. For the non-graduates we have a threshold called the CIMA Certificate in Business Accounting. For people who don't have any formal qualification, if they complete the five modules therein, then they are allowed to come into our professional exam. People who are graduates, of course, come in at a higher level, they come straight into what is called the professional qualification. Commerce graduates from across the country are generally exempt from these 5 modules. 


Q. How many companies or employers recognize CIMA?
A. We have got about 4,500 employers globally who are using CIMA in one way or the other. More importantly, we've done one survey, we do this regularly, we've found that in all the markets we work in, both CIMA students and members command quite a significant premium than our competitors who are basically plain graduates and postgraduates. 
If you have questions on CIMA certification programme, post your queries at the bottom of this article. The author will answer your queries.