ACET Syllabus 2021 (Topic-wise)- Check here
ACET Syllabus 2021- The Institute of Actuaries of India (IAI) has released the syllabus for ACET 2021 on its official website. ACET 2021 syllabus is provided in a very organized manner clearly reflecting the sectional distribution and the sub-topics covered thereunder. There are 5 sections provided under the ACET syllabus 2021 covering Mathematics, Statistics, English, data interpretation and logical reasoning. Candidates aspiring for the upcoming session of ACET exam have to prepare as per the ACET 2021 syllabus complying with the distribution of marks as well. The article below contains the major topics and sub-topics covered as per ACET exam syllabus and the marking scheme followed while evaluating the candidate's answer books.
Latest: ACET Exam date 2021 released for March session. Prepare well using ACET Study Material 2021.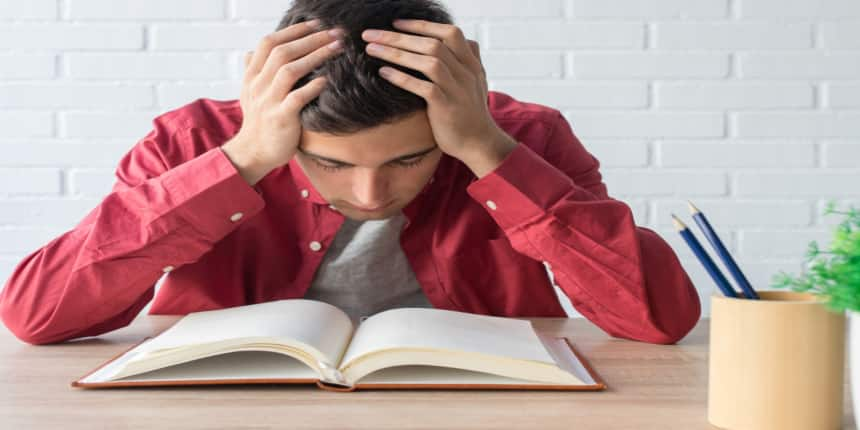 ACET Syllabus 2021- Check Important Topics
Candidates preparing for ACET 2021 should focus more on Mathematics and Statistics as these two sections hold the maximum number of marks. The actuarial entrance being not that easy, it is not at all advisable to leave any of the five sections, but a planned strategy might bring better results in a shorter preparation period.
ACET Exam Syllabus 2021
Topics/ Sections

ACET Syllabus

Mathematics

Notation and standard functions

Numerical Methods

Algebra

Differentiation

Integration

Vectors

Matrices

Statistics

Permutations and combinations

Types of data

Statistical diagrams

Bar chart

Histogram

Dot plot

Stem-and-leaf

Boxplot

Measures of location

Measures of spread

Range

Interquartile range

Standard deviation

Variance

Skewness

Probabilities

Basic rules of probabilities

Advanced probabilities

Tree diagrams

Conditional probabilities

Discrete random variables

Definitions

Probabilities

Mean

Mode

Median

Standard deviation

Variance

Coefficient of skewness

Continuous random variables

Definitions

Probabilities

Mean

Mode

Median

Standard deviation

Variance

Coefficient of skewness

Discrete distributions

Discrete uniform

Bernoulli

Binomial

Poisson

Continuous distributions

Continuous uniform

Exponential

The normal distribution

Correlation

Scatter plots

Covariance

Correlation coefficient

Regression

English

Vocabulary Based (Synonyms Antonyms)

English Usage or Grammar

Sentence Correction

Fill in the blanks

Cloze Passage

Analogies or Reverse Analogies

Jumbled Paragraph

Meaning-Usage Match

Summary Questions

Verbal Reasoning

Facts / Inferences / Judgements

Reading Comprehension

Data Interpretation

Tables

Column Graphs

Bar Graphs

Line Charts

Pie Chart

Venn Diagrams

Caselets

Logical Reasoning

Number and Letter Series

Calendars

Clocks

Cubes

Venn Diagrams

Binary Logic

Seating Arrangement

Logical Sequence

Logical Matching

Logical Connectives

Syllogism

Blood Relations



Latest-
Click here
to check the ACET 2020 syllabus on the official website.
ACET 2021 Exam Pattern
Mode of Exam

Online

Total Duration

3 Hours

Total Number of Questions

70

Distribution of Marks

45 questions – 1 mark each

20 questions – 2 marks each

05 questions – 3 marks each

Sectional Distribution

Mathematics - 30 marks

Statistics - 30 marks

Data Interpretation - 15 marks

English - 15 marks

Logical Reasoning - 10 marks

Negative Marking

No

Passing Marks

50%
ACET Study Material 2021
Knowing the ACET syllabus is as important while preparing for actuarial entrance as that of ACET study material. It helps to shape the path which has to be followed while studying for the ACET exam. The study material for ACET 2021 is available for IAI members. Candidates whose locations match the pin code list can order the ACET Study material for themselves. Candidates are also advised to always refer to the previous year's/ session's question papers so that they understand the questions asked previously and what their answers should be. This can be achieved with the help of ACET question papers and their corresponding solutions as provided through the official website. There are books as well which help candidates prepare for ACET 2021 exam in a way that none of the topics is left and the important ones are addressed depending upon the weightage only.
ACET Marking Scheme 2021
| | | |
| --- | --- | --- |
| Total number of Questions | Marks awarded for the correct answer | Maximum marks |
| 45 | +1 | 45 marks |
| 20 | +2 | 40 marks |
| 5 | +3 | 15 marks |
| 70 | | 100 marks |
Frequently Asked Question (FAQs) - ACET Syllabus 2021 (Topic-wise)- Check here
Question: How much marks do I need to score to pass the ACET 2021?
Answer:
One has to score at least 50% marks in order to qualify ACET 2021.
Question: In how many sections is the ACET syllabus divided?
Answer:
There are 5 sections amongst which, the syllabus for ACET 2021 is distributed.
Question: Is there any negative marking in ACET exam?
Answer:
No, since July 2019 when changes were introduced, negative marking is also called off for ACET exam.
Questions related to ACET
Showing 13 out of 13 Questions