CMA Intermediate Syllabus 2020
CMA Intermediate Syllabus 2020 - The Institute of Cost Accountants of India (ICMAI) releases the syllabus of CMA Intermediate 2020 on their official website - icmai.in. The current CMA Intermediate 2020 syllabus which is being followed came into effect on August 1, 2016. CMA Intermediate syllabus 2020 is prescribed for the 8 subjects of the level. CMA Intermediate 2020 syllabus includes topics from which the questions will be asked in the examinations. The topics of the syllabus of CMA Intermediate 2020 focus on knowledge, comprehension, application, and analysis. Candidates must go through the CMA Intermediate 2020 syllabus thoroughly so that they do not miss out on any of the topics while preparing for the exam. CMA Intermediate 2020 June session is to be conducted from June 11 to 18. Check the complete and detailed CMA Intermediate syllabus 2020 in the article below.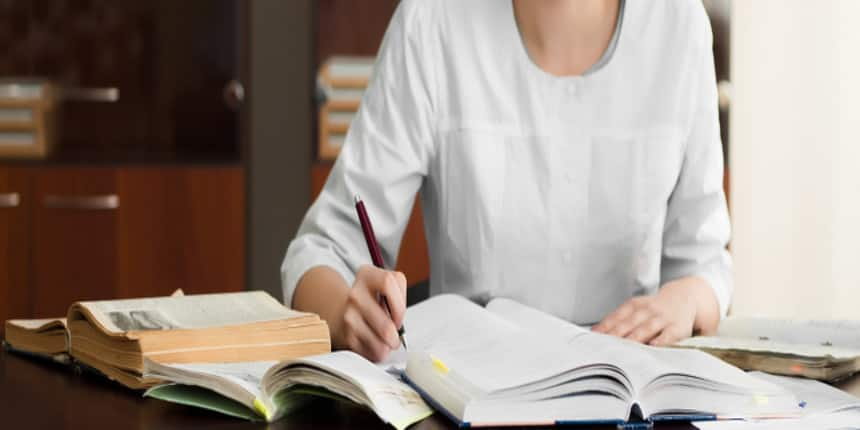 CMA Intermediate 2020 Syllabus
The paper-wise and group-wise topics covered under the syllabus of CMA Intermediate examination have been provided in the table below. Go through the topics for an effective preparation.
CMA Intermediate 2020 Syllabus
CMA Intermediate Subjects

Sections

Topics

Group 1

Paper 5- Financial Accounting (FAC)

Section A- Accounting Basics

Fundamentals of Accounting

Accounting for Special Transactions

Section B- Preparation of Financial Statements

Preparation of Final Accounts of Profit Oriented Organizations, Non-Profit Organizations and from Incomplete Records

Partnership Accounts

Section C- Self Balancing Ledgers, Royalties, Hire Purchase & Installment System, Branch & Departmental Accounts

Self-Balancing Ledger

Royalty Accounts, Hire Purchase and Installment System

Branch and Departmental Accounts

Section D- Accounting in Computerised Environment and Accounting Standards

Computerized Accounting System – Features, Significance, Grouping of Accounts, Ledger hierarchy, Accounting Packages and their selection criteria

Accounting Standards

Paper 6- Laws and Ethics

Section A- Commercial Laws

Indian Contract Act, 1872

Sale of Goods Act, 1930

Negotiable Instruments Act, 1881

Indian Partnership Act, 1932

Limited Liability Partnership Act, 2008

Section B : Industrial Laws

Factories Act, 1948

Payment of Gratuity Act, 1972

Employees Provident Fund Act, 1952

Employees State Insurance Act, 1948

Payment of Bonus Act, 1965

Minimum Wages Act, 1948

Payment of Wages Act, 1936

Pension Fund Regulatory and Development Authority Act, 2013

Section C : Corporate Law

Companies Act, 2013

Section D : Ethics

Business Ethics

Paper 7- Direct Taxation (DTX)

Section A : Income Tax Act Basics

Introduction to Income Tax Act, 1961

Income which do not form part of Total Income (Section 10, 11 to 13A)

Section B : Heads of Income and Computation of Total Income and Tax Liability

Heads of Income and Computation of Total Income under various heads

Clubbing Provisions, Set off and Carry forward of Losses, Deductions

Assessment of Income and tax liability of different persons

Section C : Tax Management, Administrative Procedures

and ICDS

TDS, TCS and Advance Tax

Administrative Procedures

Income Computation and Disclosure Standards – (ICDS)

Paper 8- Cost Accounting (CA)

Section A: Introduction to Cost Accounting

Cost Ascertainment – Elements of Cost

Cost Accounting Standards

Cost Bookkeeping

Methods of Costing




Cost Accounting Techniques

Marginal Costing

Standard Costing & Variance Analysis

Budget and Budgetary Control (simple problems only)

Group 2

Paper 9- Operation Management & Strategic management (OMSM)

Section A : Operation Management

Operations Management – Introduction

Operations Planning

Designing of Operational Systems and Control

Production Planning and Control

Productivity Management and quality management

Project Management

Economics of Maintenance and spares management




Section B : Strategic Management

Strategic Management Introduction

Strategic Analysis and Strategic Planning

Formulation and Implementation of Strategy

Paper 10- Cost & Management Accounting and Financial Management (CMFM)

Section A : Cost & Management Accounting and Financial

Management

Cost and Management Accounting – Introduction

Decision Making Tools

Budgeting and Budgetary Control

Standard Costing and Variance Analysis

Learning Curve

Section B : Financial Management

Introduction to Financial Management

Tools for Financial Analysis and Planning

Working Capital Management

Cost of Capital, Capital Structure Theories, Dividend

Decisions and Leverage Analysis

Capital Budgeting – Investment Decisions

Paper 11- Indirect Taxation (ITX)

Section A: Cannons of Taxations – Indirect Tax GST

Section B: Customs Laws

Basic Concepts

Types of Duties

Valuation under Customs

Import and Export Procedure

Customs (Import of Goods at Concessional Rate of Duty) Rules, 2017

Paper 12- Company Accounts and Audit (CAA)

Section A: Accounts of Joint Stock Companies

Accounting of Shares and Debentures

Presentation of Financial Statements (as Per Schedule III)

Cash Flow Statement

Accounts of Banking, Electricity and Insurance Companies

Accounting Standards (AS-11, 12, 15, 16, 17, 18 and 19)

Section B : Auditing

Auditing Concepts

Provision relating to Audit under the Companies Act
Candidates must be familiar with exam pattern as well as the CMA Intermediate syllabus 2020. The exam pattern of CMA Intermediate explains the scheme that will be followed in the exams.
It includes the mode and medium of the exam, types of questions, number of questions, marks allotted to the questions, time allotted to attempt the paper, etc. Candidates can check all these details in the table below.
CMA Intermediate Exam Pattern
| | |
| --- | --- |
| Mode of Exam | Offline |
| Exam Type | Objective and Subjective |
| CMA Inter subjects | 8 Subjects |
| Maximum Marks | 100 |
| Duration of Exam | 3 hours |
| Medium of Exam | English |
Key Points To Be Kept In Mind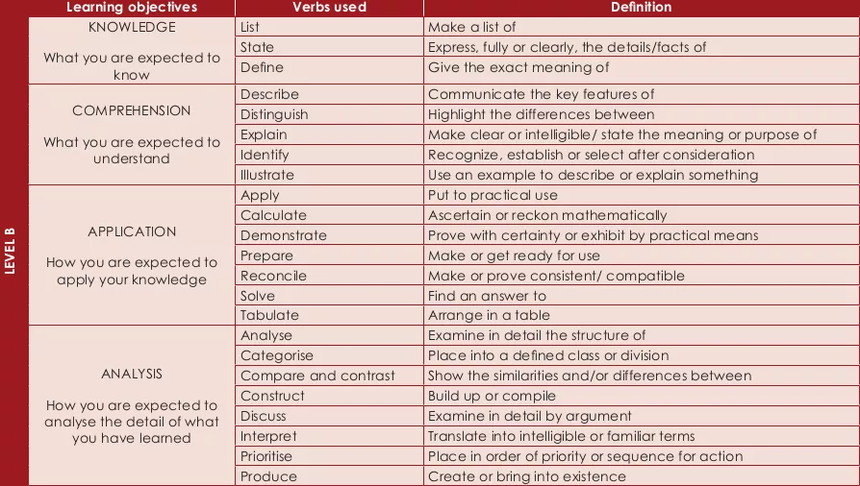 ICMAI provides the study material of the exam on the official website same as CMA Intermediate syllabus. Candidates must make use of the official study material to ace the exam. The study material is provided in the form of PDF files separately for each paper. Candidates must not deviate from the study material provided by the exam authorities or else they might get confused with all the random resources. Once the candidates have thoroughly gone through the study material, they must test themselves by solving as many sample papers, previous years' question papers, and mock tests for practice. Candidates can download the study material for all the 8 papers of CMA Intermediate 2020 by clicking on the link above.
Other Links
CMA Intermediate 2020 Registration
Frequently Asked Question (FAQs) - CMA Intermediate Syllabus 2020
Question: Are the papers of CMA Intermediate 2020 divided into sections?
Answer:
Yes, the papers are divided into sections. Candidates can check the division for all of the 8 papers above on this page.
Question: Is there negative marking applicable for CMA Intermediate exams?
Answer:
No, there will be no negative marking for wrong answers in CMA Intermediate exams.
Question: What are the exam dates of CMA Intermediate 2020 (June session)?
Answer:
ICMAI will conduct CMA Intermediate 2020 from June 11 to 18. Candidates can check the schedule of each paper above.
Question: Where can I find the old question papers of CMA Intermediate exams?
Answer:
Click here to download the CMA Intermediate question papers.