Banking courses offered by Banks
Banking courses offered by Banks: The banking sector is at its peak today. With private banks aiming to improve their customer service and become more accessible by opening new branches, bank jobs have taken a leap for the better. Consequently, more and more banks are offering banking courses for students who wish to apply for bank jobs. Being the backbone of the Indian economy, bank jobs are lucrative options for those who want to get employed in the government sector. Since bank jobs have turned out to be the most sought after career options, it is no surprise to know that the increasing competition level has raised the bar for recruitment. Thus, banking courses offered by banks are essential for the efficient preparation of banking aspirants. Read on to find out all about the banks offering bank courses.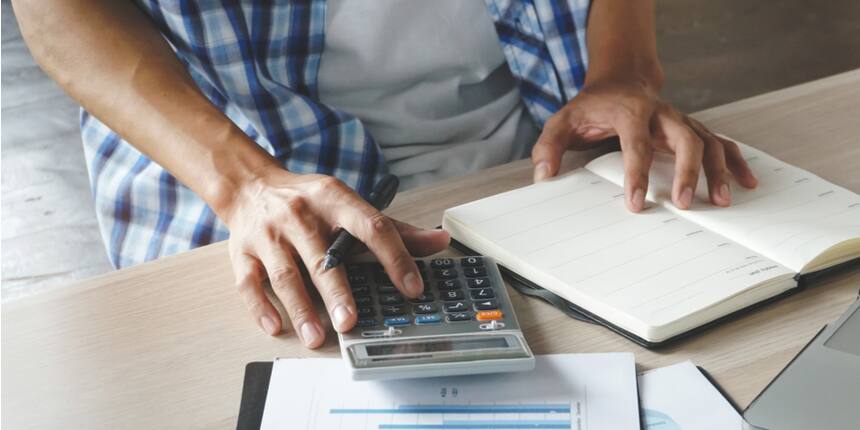 What is banking?
Banking covers all the services provided by banks. It is the industry that manages cash, credit and every financial transaction. Banks are where we can deposit our cash safely. These deposits are used to further lend loans. Various types of banks perform different functions. Some types of banks in the country are- government banks, private banks, community banks and the recent development of internet banking.
What does the banking course cover?
Some of the major topics covered in the banking courses offered by banks are listed below:
Banking Laws

Modern Banking Theory

Economics of Global Trade & Finance

Business Policy & Strategic Management

Management of Financial Services

Financial Markets in India

Foreign Exchange

International Banking & Finance

Commercial Bank Management

Direct & Indirect Taxes

Marketing of Financial Services

Principles of Finance
Banking courses offered by Banks
ICICI Bank
Founded 25 years ago, ICICI bank started up as a joint venture of the World Bank, India's public-sector banks and public-sector insurance companies. ICICI Bank, in partnership with Manipal Global Education Services, offers a Probationary Officers Programme Post Graduate Diploma in Banking (PGDB) for those who wish to develop their banking knowledge and specialize in retail banking. The PGDB course by ICICI bank is a 1-year long vocational programme which has been divided into four terms as listed below:
Term 1 (4 months) involves classroom training at IMA, Bengaluru

Term 2 (2 months) covers internship at ICICI bank

Term 3 (2 months) includes classroom training at IMA, Bengaluru

Term 4 (4 months) comprises of on-the-job training at ICICI bank
Graduates from any discipline must have scored at least 55% overall to be eligible for PGDB course by ICICI bank. The candidate should also be up to 25 years of age as on December 30, 2018.
On finishing this banking course by ICICI bank, the candidates will be awarded the Post Graduate Diploma in Banking from Manipal University and will be recruited as frontline managers in Deputy Manager Band I grade.
HDFC Bank
HDFC Bank was established in August 1994, headquartered in Mumbai, Maharashtra. HDFC Bank provides a number of services to its customers such as retail banking, wholesale banking, auto loans, treasury, personal loans, two wheeler loans, loans against property, lifestyle loan, consumer durable loan and credit cards.
Trade Finance Program: A training course for postgraduates, Trade Finance Program by HDFC Bank, enables candidates to understand their job responsibilities through banking simulations, real-life case studies and role play. The duration of the Trade Finance program is of 45 days. On completion, candidates are entitled to a training stipend of Rs. 3000 to Rs. 4500 per month. Only those candidates who have been shortlisted via an aptitude test and a personal interview round are eligible for this banking course. Those who successfully complete the Trade Finance program will be recruited as a Trade Finance executive with HDFC Bank at a salary package of Rs. 2.7-3 lakhs per annum, depending on their skills.

Business Banking Relationship Manager program: In collaboration with Imarticus Learning, HDFC Bank provides a 2-month long (conducted on weekends) online program for those who want to enhance their knowledge of business banking, the credit and lending landscape, customer management, sales and regulatory training, etc. On successful completion of the program, candidates will receive the program completion certificate.
Yes Bank
Yes Bank Limited is India's 4th largest private bank, founded in 2004, by Rana Kapoor and Ashok Kapur. The headquarters are located in Mumbai. Yes Bank is involved in corporate and industrial banking, commercial banking, investment banking, corporate finance, financial marketing and retail banking.
Post Graduate Program in Branch Banking Services: The PGP in Branch Banking Services is a 3-month long program. The unique program involves 4 hours of classroom study and 3 hours of supervised self-study (which takes place after the classroom learning) per day. Throughout the program, students are trained in the usage of banking application software and customer-oriented service and sales skills, etc. Candidates must be less than or equal to 27 years of age and must have scored at least 50% in graduation/ post graduation to be eligible for PGPBS program by Yes Bank. Admission to the PGP in Branch banking services is granted to those who clear the Institute of Finance Banking and Insurance (IFBI)'s Common Entrance Test (ICET) and interview, and Yes Bank's interview. On successful completion of the course and scoring the minimum requirement of marks in the assessments, candidates will receive their certificates.
State Bank of India (SBI)
SBI is an Indian multinational, public bank and financial service company. It provides services like retail banking, corporate banking, investment banking, mortgage loans, private banking, wealth management, credit cards, finance and insurance.
Certificate Program in General Insurance (CPGI): Institute of Finance, Banking & Insurance (IFBI), in collaboration with SBI, offers a 6-month long program to make candidates understand the customers' necessity of maintaining savings and protecting assets. The program includes classroom learning (2 days a week) as well as on-the-job training at SBI General Branch (4 days a week). Students who have passed class XII (regular mode) and is not more than 40 years of age is eligible for CPGI. On successful completion of the course, candidates will be recruited to SBI General Insurance Co. Ltd. according to their skills.
Axis Bank
The third largest private bank in India, founded in 1993, offers services like retail banking, corporate banking and international banking. Axis bank employs over 58,000 candidates every year.
Post Graduate Diploma in Retail Banking (PGDRB): The 3-month long career program aims at developing banking professionals in order to increase the profitability of Axis Bank. Along with 3 months of full-time class work, one week of on-the-job training is provided. According to the eligibility criteria, 55% in class X, XII and graduation is a must for those who wish to apply for the program. Aspirants will have to clear the IFBI's Common Entrance Test (ICET) in online mode, IFBI interview and Axis Bank's interview. Those who complete the course successfully will be recruited by Axis Bank according to their skills.