FRM Certification - The Financial Risk Manager or the FRM certification is one of the world's leading certifications in risk management and is recognized in every major market. This certificate is provided by GARP or Global Association of Risk Professionals and is offered at over a 100 test cities across the world. The FRM certification is also considered one of the best finance certifications in terms of return-of-investment (ROI) and is known to lead to a considerable FRM salary and sought-after job positions. The FRM exams are two-fold with Part I and Part II exams which need to be successfully cleared in order for a candidate to be eligible for FRM certification. FRM Part I and Part II must be cleared in chronological order after which candidates must document the requisite work experience in financial risk management in order to be granted Financial Risk Manager status.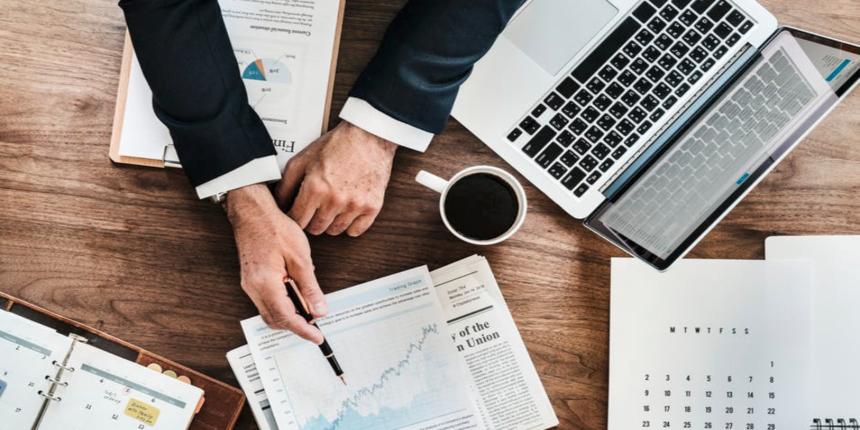 FRM Certification: Overview
Item

Details

Name

Financial Risk Manager

Abbreviation

FRM

Governing body

Global Association of Risk Professionals (GARP)

Exam type

International certification

Test centre administration

GARP

Number of exams

2 (Part I, Part II)

Exam duration

4 hours (each)

Number of questions

Part I - 100 questions

Part II - 80 questions

Question type

Multiple-choice (MCQs)

Certification validity

2 years
FRM Certification: Eligibility
Although there are no specific eligibility requirements which have been published by GARP regarding prospective FRM candidates, the certification requirements help delineate the basic eligibility criteria for FRM. 
The FRM certification requirements include the two major aspects:
The candidate needs to clear FRM Exam Part I and Part II in chronological order and within the prescribed time limit.

The candidate needs to demonstrate and document at least 2-years of full time work experience in financial risk management.
Therefore, in order to fulfil the work experience requirement for certification, the candidate needs to meet the following eligibility requirements:
The candidate should have completed an undergraduate qualification in a domain related to finance or in any other domain with relevant work experience associated with financial risk management. 

The candidate must have a working knowledge of the concepts associated with financial risk management. 
FRM Certification Process
In order to obtain an Financial Risk Manager from GARP, there are a number of steps which prospective candidates need to follow to obtain the professional accreditation:
Candidates must enroll to GARP and register for the FRM Exam Part I through the 'new candidate' pathway by creating a registration ID and paying the FRM fees. 

Upon successful payment of the FRM fees, the candidates will be able to access their GARP account and schedule their test.

Candidates can pick a suitable test centre from over 100 test cities around the world for the specific exam date of application.

Study material for FRM can also be accessed online through the candidate's GARP account. This includes sample papers, official books, and study guides.

The FRM books require payment additional to the FRM fees and therefore contributes toward the overall FRM certification cost.

Candidates must first clear the FRM Exam Part I before they can opt for FRM Part II. In case the candidate opts for both the exams on the same day (in subsequent time slots), then the Part II scores will only be calculated if the candidate clears Part I. 

Upon clearing FRM Part I, candidates have up to 4 years to give and successfully clear FRM Part II. 

Candidates need to demonstrate and subsequently document at least 2 years of full-time work experience. This must be done within 5 years from the date of the candidate's FRM Exam Part II.

The certification will be awarded to candidates after documentation of requisite work experience. Candidates can maintain the value of their FRM certificate through continuing professional development.
FRM Exam Dates
The FRM exams are offered twice a year for all prospective candidates who want to appear for FRM Part I or Part II. The FRM exam dates are generally in May and November for each year. Registration begins around 4-5 months prior to the exam month. The dates for 2019 are yet to be announced and registration for the FRM exam offered in May 2019 will open on December 1, 2019. The FRM exam dates for 2018 have been given below so that candidates have an approximate idea of the FRM exam dates which may be followed for 2019.
FRM Exam Dates 2018
| | | | |
| --- | --- | --- | --- |
| Session | Registrations open | Registrations close | Exam date |
| May session | December 1, 2017 | April 15, 2018 | May 19, 2018 |
| November session | May 1, 2018 | October 15, 2018 | November 17, 2019 |
FRM Certification Cost
The overall Financial Risk Manager cost comprises FRM exam fees, enrollment fees, membership fees to GARP and expenditure incurred for FRM books and study material. The FRM exam fees and registration fees differ for first-time candidates and returning candidates. For new candidates, only FRM Part I is open for registration and the FRM fees comprise both the enrollment and the exam fee.  On the other hand, returning candidates are exempt from paying the enrollment fee and only have to pay the FRM exam fee. The FRM fees also differ with the type of registration, the final date for registration for the May session being April 15, 2019.
The FRM fees for registration for the May 2019 exam have been listed below for both new and returning candidates.
FRM Fees for New Candidates (FRM Part I)
| | | | | | |
| --- | --- | --- | --- | --- | --- |
| Registration type | Start date | End date | Enrollment fee | FRM Exam fees | Total FRM fees |
| Early | December 1, 2018 | January 31, 2019 | USD $400 | USD $350 | USD $750 |
| Standard | February 1, 2019 | February 28, 2019 | USD $400 | USD $475 | USD $875 |
| Late | March 1, 2019 | April 15, 2019 | USD $400 | USD $650 | USD $1,050 |
FRM Exam Fees for Returning Candidates (FRM Part I/Part II)
| | | | |
| --- | --- | --- | --- |
| Registration type | Start date | End date | Total FRM fees  |
| Early | December 1, 2018 | January 31, 2019 | USD $350 |
| Standard | February 1, 2019 | February 28, 2019 | USD $475 |
| Late | March 1, 2019 | April 15, 2019 | USD $650 |
The FRM certification cost for new candidate enrollment is inclusive of 1-year membership to GARP which is equivalent to USD $195. Candidates can subsequently chose to maintain their GARP membership if they want to although it is not necessary to be a GARP member in order to sit for the FRM exams.
FRM Fees: GARP Membership Fee
| | |
| --- | --- |
| Type of member | Annual membership fee |
| Individual member | USD $195 |
| Certified FRM/ERP | USD $150 |
Candidates can pay the FRM certification cost through online methods, wire and check. Check payment of the FRM fees is only valid if the account concerned is with a bank in the US. For international candidates, only the online methods of payment are acceptable which include payment through MasterCard, Visa or Amex Check. For manual payments (not through online payment methods) a processing charge of USD $50 is applicable in addition to the FRM fees.


FRM Syllabus
The syllabus for the two FRM exams differs with FRM syllabus for Part I being associated with various tools which are used in assessing financial risk and Part II having topics associated with the implementation and application of these tools. The FRM syllabus has been released by GARP, the conducting body, and covers the various topics for both Part I and Part II. The official syllabus for each of the FRM exams has been provided in the tables below. 
FRM Syllabus - FRM Exam Part I
Area of Study

Topics

Weightage

Foundations of Risk Management

(FRM)

Basic risk types

Measurement and management tools

Creating value with risk management

The role of risk management in corporate governance

Enterprise Risk Management (ERM)

Financial disasters and risk management failures

The Capital Asset Pricing Model (CAPM)

Risk-adjusted performance measurement

Multifactor models

Data aggregation and risk reporting

Ethics and the GARP code of conduct

20%

Quantitative Analysis

(QA)

Discrete and continuous probability distributions

Estimating the parameters of distributions

Population and sample statistics

Bayesian analysis

Statistical inference and hypothesis testing

Estimating correlation and volatility using EWMA and GARCH models

Volatility term structures

Correlations and copulas

Linear regression and single and multiple regressors

Time series analysis and forecasting

Simulation methods

20%

Financial Markets and Products

(FMP)

Structure and functions of financial institutions

Structure and mechanics of OTC and exchange markets

Structure, mechanics, and valuation of forwards, futures, swaps and options

Hedging with derivatives

Interest rates and measures of interest rate sensitivity

Foreign exchange risk

Corporate bonds

Mortgage-backed securities

30%

Valuation and Risk Models

(VRM)

Value-at-Risk (VaR)

Expected shortfall (ES)

Stress testing and scenario analysis

Option valuation

Fixed income valuation 

Hedging 

Country and sovereign risk models and management

External and internal credit ratings

Expected and unexpected losses

Operational risk

30%
FRM Syllabus - FRM Exam Part II
Area of Study

Topics

Weightage

Market Risk Measurement and Management (MR)

VaR and other risk measures

Parametric and non-parametric methods of estimation

VaR mapping

Backtesting VaR

ES and other coherent risk measures

Modelling dependence: correlations and copulas

Term structure models of interest rates

Volatility: smiles and term structures

25%

Credit Risk Measurement and Management

(CR)

Credit analysis

Default risk: quantitative methodologies

Expected and unexpected loss

Credit VaR

Counterparty risk

Credit derivatives

Structured finance and securitization

25%

Operational and Integrated Risk Management

(OR)

Principles for sound operational risk management

ERM and enterprise-wide risk governance

IT infrastructure and data quality

Internal and external operational loss data

Methods of determining operational risk capital for regulatory purposes

Model risk and model validation

Extreme value theory (EVT)

Risk-adjusted return on capital (RAROC)

Economic capital frameworks and capital planning

Liquidity risk measurement and management

Failure mechanics of dealer banks

Stress testing banks

Third-party outsourcing risk

Risks related to money laundering and financing of terrorism

Regulation and the Basel Accords

25%

Risk Management and Investment Management

(IM)

Factor theory

Portfolio construction

Portfolio risk measures

Risk budgeting

Risk monitoring and performance measurement

Portfolio-based performance analysis

Hedge funds

15%

Current Issues in Financial Markets 

(CI)

Credit loss provisioning, IFRS 9/CECL

Machine learning and 'big data'

Central clearing and risk transformation

The failure of covered interest rate parity

FinTech credit

Corporate culture

10%
FRM Exam Pattern
Both of the FRM exam parts are 4 hours in duration and feature questions which are multiple-choice in nature. Part I deals with various tools which are used to assess financial risk. This includes fundamental risk management, quantitative analysis, valuation and risk models and financial markets and products. FRM Exam Part II is associated with the application of the tools delineated in Part I. This includes current market issues, investment management, along with credit, market and integrated and operational risk management.
The FRM exam pattern for both of the parts has been provided below.
FRM Exam Pattern
Exam part

Number of questions

Type of questions

Duration

Part I

100

Multiple-choice questions (MCQs)

4 hours

Part II

80
FRM Study Material
In order to prepare for FRM efficiently, prospective candidates can access the various study material which has been provided by GARP. This includes a number of different sources and formats such as:
FRM 2019 study material: Each year, GARP releases a new set of study material for FRM. This study material is available for download to applications after completing the FRM registration process. 

FRM practice exams: GARP provides prospective FRM candidates with practice tests for both Part I and Part II.

FRM Books: There are two sets of FRM books which cover the topics delineated in the FRM syllabus. These sets are divided into separate sets for both the parts of the FRM exam and are available for candidates for online purchase. Additionally, the FRM books are also available in ebook format. 
FRM Books: Details
Book set

Volumes included

Number of pages

Price

FRM Books: FRM Part I

Foundations of risk management

Quantitative analysis

Financial markets and products

Valuation and risk models

1,143





USD $300

FRM Ebooks: FRM Part I

USD $250

FRM Books: FRM Part II

Market risk measurement and management

Credit risk measurement and management

Operational and integrated risk management

Risk management and investment management

1,405

USD $300

FRM Ebooks: FRM Part II

USD $250
All the sets of FRM books are four volume sets with each volume focusing on a specific area of study. Additional shipment charges apply for all the FRM books purchased and for FRM ebooks, candidates are provided access to digital material for up to 3 years from date of purchase. These books are to be paid for separately in addition to the FRM exam fees for students who require comprehensive preparation material which covers the entire syllabus.
FRM Exam Day Requirements
There are a number of things that FRM aspirants are required to carry on the date of the exam. This includes:
A printed FRM admission ticket. This can be downloaded and printed from the candidate's GARP registration ID.

A current and valid government-issued photo ID such as passport or driver's license. 

A GARP approved calculator with cleared memory. Candidates with an unapproved calculator will not be eligible for the test grading process. The acceptable calculator models are:

Hewlett Packard 12C/12C Platinum

Hewlett Packard 10B II/II+

Hewlett Packard 20B

Texas Instruments BA II Plus/Plus Professional
Candidates are also permitted to bring certain other articles in their pocket or in a clear plastic bag, including:
Wallet or money

Extra calculator, calculator case

Extra batteries

Eyeglasses

Earplugs

Medicine

Tissues

Other essential medical items
FRM Result 
Candidate will be notified of their exam result via email approximately six weeks after the date of the FRM exam. The exam result will contain only a 'pass' or 'fail' status along with their quartile ranking which compares the specific candidate's score to that of his or her peers'. The FRM result comprises no numerical score for review. 
FRM Certification Maintenance
The FRM certificate is initially valid for a period of 2 years. In order to maintain the value of the certification, candidates are advised to participate in continuing professional development (CPD). FRM certificate holders are required to earn and document at least 40 credits of CPD every two years in order to maintain their FRM certification status and certificate value.
FRM Salary
The compensation for FRM certificate holders in India is comparable to the salaries offered to other top finance certificate and charter holders like CFA, CA and CMA. The FRM salary is generally in the range of 6 to 24 lacs per annum. Job roles which offer the top FRM salary include positions like risk manager, business analyst and associate VP market risk, amongst others.