CMA Intermediate Pass Percentage 2023 - The Institute of cost management accountant (ICMAI) will release the CMA Intermediate Pass Percentage 2023 for June session after the announcement of results. The pass percentage of CMA intermediate 2023 will include details such as the number of candidates passed, the total number of candidates who appeared for CMA Intermediate exam June 2023 and the pass percentage. Earlier, ICMAI released the pass percentage of CMA pass percentage for Inter for December 2022 session. A total of 25,129 students appeared for CMA Intermediate Group I, while 13,823 students appeared for CMA Inter Group 2. CMA Intermediate June result 2023 will be declared in online mode on its official website - icmai.in. Read the complete article to know more about CMA Intermediate pass percentage 2023 and other related information.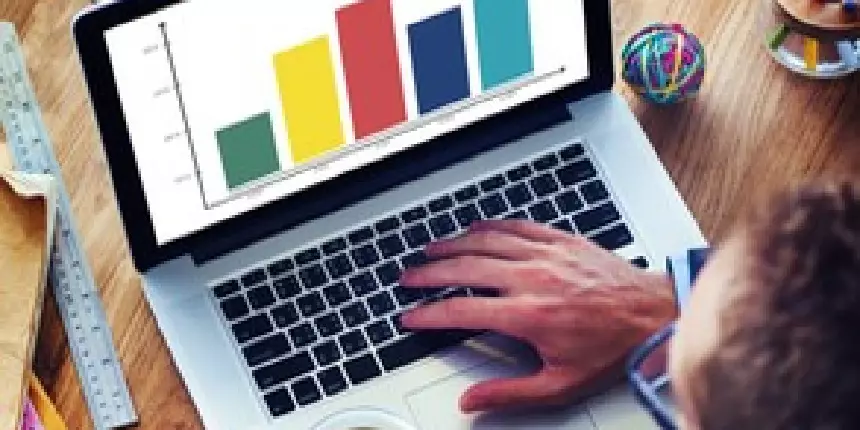 CMA Intermediate Pass Percentage June 2023 - Pass Percentage Trends, Rank List
CMA Intermediate June 2023 Pass Percentage
ICMAI has not released the CMA Intermediate June 2023 pass percentage yet. The pass percentage of CMA Intermediate June 2023 session will be declared after the announcement of the results of the exams. Candidates can check the pass percentage of previous sessions of CMA Intermediate below:
CMA Intermediate December 2022 Pass Percentage
Check out the CMA Intermediate pass percentage for December 2022 session in the table below:
Group Level
Candidates appeared for
No of candidates appeared
No of candidates passed
% of pass
I
Group-I only
25159
4805
19.10
II
Group-II only
13823
3357
24.29
III
Both Groups


Passed in either one of the group
12480
1707
13.67
Passed Both Groups
1879
15.06
Consequent to declaration of result as mentioned above 5327 candidates completed Intermediate Course of CMA.
CMA Final December 2022 Pass Percentage


Candidate appeared for
No of candidate appeared
No of candidate passed
% of pass
I
Group-III only
8039
708
8.81
II
Group-IV only
5025
893
17.77
III
Both Groups


Passed in either one of the group
3751
373
9.94
Passed Both Groups
257
6.85


CMA Intermediate 2023 Pass Percentage - Previous Sessions
The CMA Intermediate passing percentage for the previous years sessions are given below:
CMA Intermediate Pass percentage - June 2022 session
Appeared for

Candidates appeared

Passed candidates

Pass percentage

Group I only

21931

2897

13.22%

Group-II only

12274

2820

22.98%

Both Groups

Passed in either one of the group

10642

988

9.28%

Passed Both Groups

1570

14.45%
CMA Intermediate Pass Percentage - December 2021 session
Appeared for

Candidates appeared

Passed candidates

Pass percentage

Group I only

20934

3445

16.46

Group-II only

9881

2140

21.66

Both Groups

Passed in either one of the group

11860

847

7.14

Passed Both Groups

1402

11.82
CMA intermediate pass percentage - December 2020 session
Appeared for

Candidates appeared

Passed candidates

Pass percentage

Group I only

14,628

5,963

40.76%

Group-II only

8,359

5,453

65.26%

Both Groups




Passed in either one of the group

14, 212







1,964

13.86%

Passed Both Groups

7,337

51.63%
CMA intermediate pass percentage - December 2019 session
Appeared for

Candidates appeared

Passed candidates

Pass percentage

Group I only

18,351

3,762

20.50%

Group-II only

7,535

2,402

31.88%

Both Groups




Passed in either one of the group

7,767







841

10.83%

Passed Both Groups

1.872

24.10%
CMA intermediate pass percentage - June 2019 session
Appeared for

Candidates appeared

Passed candidates

Pass percentage

Group I only

12,578

2,342

18.62%

Group-II only

7,233

2,897

40.05%

Both Groups




Passed in either one of the group

5, 903







559

9.47%

Passed Both Groups

1,094

18.53%
CMA intermediate pass percentage - December 2018 session
Appeared for

Candidates appeared

Passed candidates

Pass percentage

Group I only

15,803

2,975

18.83%

Group-II only

6,213

2,626

42.27%

Both Groups




Passed in either one of the group

5,557







569

10.24%

Passed Both Groups

1,544

27.78%
CMA Intermediate Rank List 2023
ICMAI will release the topper's list for CMA Intermediate exam after the declaration of CMA Intermediate result 2023. The CMA Intermediate rank list will include the names of top 50 rank holders. Candidates can check the CMA Intermediate rank list of previous years for reference:
CMA Intermediate 2022 toppers for December session
| | | | |
| --- | --- | --- | --- |
| Rank | Name | City | Sex |
| 1 | Mohit Sukhani | Jaipur | M |
| 2 | Akshay Dilip Jain | Mumbai | M |
| 3 | Siva Reddy Sanikommu | Guntur | M |
| 4 | Abdul Qadir K A | Chennai | M |
| 5 | Bahula Sathyamurthy | Chennai | F |
| 6 | Chodavarapu Aditya Bharadwaj | Bangalore | M |
| 7 | Subhashini R | Chennai | F |
| 8 | Vikash Kumar Poddar | Kolkata | M |
| 9 | Shalini G | Chennai | F |
| 10 | Himanshu Kapoor | Patiala | M |
CMA Intermediate 2022 toppers for June session
| | | | |
| --- | --- | --- | --- |
| Rank | Name | Gender | City |
| AIR 1 | Rishab Ostwal R | M | Tirupati |
| AIR 2 | Chirag Kasat | M | Kolkata |
| AIR 3 | Sasi Shreenivas B | M | Tirupati |
| AIR 4 | Pooja Srihitha Bandarupalli | F | Guntur |
| AIR 5 | Poojitha Reddy P | F | Tirupati |