ACET Exam Centres 2021 - Exam to be held in Online Remote Proctored Mode
ACET Exam Centres 2021 - The Institute of Actuaries of India (IAI) will conduct the ACET 2021 December session exam in online remote proctored mode. The candidate will be able to take the remotely administered exam from their homes or a place of their choice. Consequently, NO exam centres will be allotted. ACET 2021 exam for the December session is scheduled for December 11 (10 am-1 pm).
Latest Updates for ACET
19 Dec 2021:

ACET result 2021 released for December session; Click here to check

27 Nov 2021:

ACET Admit Card 2021 has been released on November 27. To download, click here.
Stay up-to date with ACET News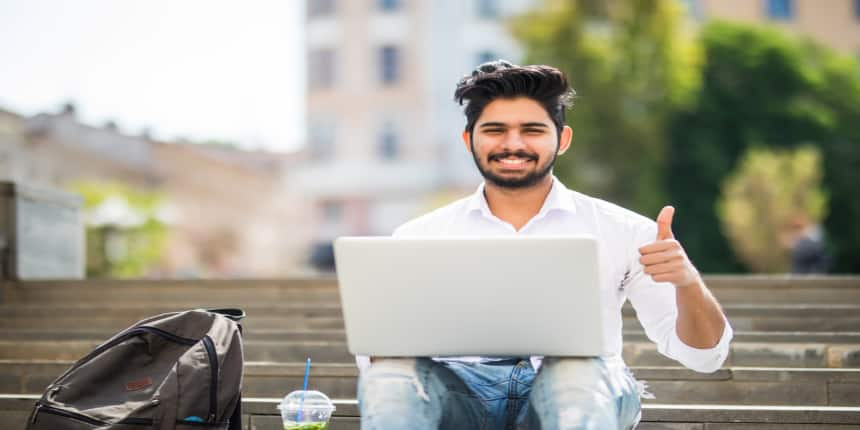 IAI moved the ACET 2021 exam to a home-based online mode with effect from October 2020.
ACET exam being administered in remote-proctored mode, the candidate doesn't have to select an ACET 2021 exam centre at the time of ACET registration 2021.
As for the guidelines to be followed for the remote-proctored exam, the candidate may consult the ACET admit card.
ACET Exam Centres 2021: Exam to be held in RPT mode; so no exam centre will be allotted
Previously when the exam was conducted in online centre-based mode, there were a total of 24 ACET exam cities where the actuarial entrance exam was conducted each session. These cities had a total of 51 exam centres. The table provided below contains the list of ACET test centres.
ACET Exam Cities (when the exam was centre-based)
| | | | |
| --- | --- | --- | --- |
| Code | Centre Name | Code | Centre Name |
| 1 | Mumbai | 13 | Indore |
| 2 | Delhi | 14 | Nagpur |
| 3 | Kolkata | 15 | Ranchi |
| 4 | Bangalore | 16 | Kochi |
| 5 | Gurgaon | 17 | Bhubhaneshwar |
| 6 | Chennai | 18 | Dehradun |
| 7 | Pune | 19 | Patna |
| 8 | Hyderabad | 20 | Vizag |
| 9 | Jaipur | 21 | Coimbatore |
| 10 | Ahmedabad | 22 | Surat |
| 11 | Lucknow | 23 | Guwahati |
| 12 | Chandigarh | 24 | Raipur |
ACET Exam Centres 2019
City

Area

Test Centre Address

Agra

Nehru Nagar

2nd Floor, Friends Trade Centre Nehru Nagar, Agra 282002

Ahmedabad

CG Road

B/806, Narnarayan Complex, Opp. Navrangpura P.O., Off CG Road, Navrangpura, Ahmedabad 380009

Bangalore

Koramangala

53/1, 2nd Floor, 5th Cross, 6th Block, Above China Pearl Restaurant, Koramangala, Bangalore 560095,

Malleshwaram

No.412, Soundarya Sampige, 2nd Floor 2nd Main Road, 8th Cross, Sampige Road, Malleswaram, Bangalore 560003

Mission Road

Linova Info Private Limited #40, Foundation House, 3rd Floor, 2nd Main, Mission Road, Bangalore 560027

Bareilly

Rampur Garden

M/s. Yatika's Computers, ℅ Aptech Computer Education, N - 4, Murti Bhawan, Rampur Garden, Bareilly 243001

Baroda

Sayajigunj

Aptech Computer Education, 8Th Floor Suraj Plaza Ii, Sayajigunj, Baroda 390020

Bhopal




Plot No.75, IInd Floor M.P. Nagar Zone-II (above Dell Showroom) Bhopal 4620113

Bhubaneswar

Acharya Vihar

Aptech Computer Education, Saisa Computers, M5/27, Acharya Vihar, Bhubaneswar 751013

Chandigarh

Sector 34

Aptech Computer Education SCO: 91-93, Level IV, Sector 34 - A, Chandigarh 160022

Chennai

Cathedral Road

64, Cathedral Road, Gopalapuram, Chennai 600086

Coimbatore




M/s.Indra Institute of education. ℅ Aptech Computer Education, 65/1, Tatabad, 7th Street, 100ft Road, Coimbatore 641012

Dehradun

Chakrat Road

Arena Animation, 75/6, Rajpur Road, Dehradun 248001

Delhi

Paschim Vihar

A - 29, Gupta Towers, Ground Floor, Community Center, Paschim Vihar, New Delhi 110063

Pusa Road

2/15, West Patel Nagar, Main Patel Road, New Delhi 110008

South Extension

Attest Testing Services, E-92, 1st Floor, South Ext Part I, New Delhi

Vivek Vihar

Aptech Computer Education, D - 239, IInd Floor, Vivek Vihar Delhi 110 095

Faridabad

Sector 15

Aptech Computer Education, SCF - 67-68, 2nd Floor, Sector - 15, Main Market, Faridabad 121007

Goa

Margao

Reliable Correspondence studies, Mungul Residency G - 7, Mumgul Margao, Goa 403601

Gurgaon

Sector 14

M - 25, Old Dlf Colony, Sector 14, Gurgaon 122001

Guwahati

Maligaon Chariali

Aptech Computer Education, Maligaon Centre, Behind UCO Bank, Maligaon Chariali, Guwahati

Hyderabad

Ameerpet

Plot No 21, Durga Nagar Colony, Opposite Chandana Bros. Lane, Ameerpet, Hyderabad 500016

Secunderabad

One step Info technologies, Flat no 101/1, Oxford Plaza, S D Road, Secunderabad 500003

Indore

Geetha Bhavan

202/204/211 & 305 Apollo Trade Centre, 2 - B, Rajgarh Kothi, AB Road, Geetha Bhavan Square, Indore 452001

Jaipur

Malviya Marg

Arena Animation Academy, 6th floor, Arcade, Agrasen Circle, Malviya Marg, C - Scheme

Jalandhar

New Jawahar Nagar

SSI, SCF - 8, New Jawahar Nagar Market, Near APJ School, Jalandhar

Jammu

Gandhi Nagar

M/s. Umang Info Solutions Pvt. Ltd. Aptech Computer Education, 16 A/D, Gandhi Nagar, Jammu

Jamshedpur

Sakchi

Aptech Computer Education, 1st Floor, 52 Landmark Tower, Thakurbari Road, Sakchi, Jamshedpur

Kanpur

Swaroop Nagar

113 / 166, Swaroop Nagar, Next To Rk Devi Hospital, 3rd Floor, Nadri Bazar, Kanpur 208002

Kochi




Aptech Computer Education, Kunnekattu Towers, 2nd Floor, Opp HDFC Bank, Palarivattom 682025

Kolkata

Newalipore

72/1, Block - D Newalipore, Kolkata 700053

Lucknow

Indira Nagar

3rd Floor, Bansal Complex, Indira Nagar, Faizabad Road, Lucknow 226016

Ludhiana

Firoz Gandhi Market

Aptech Computer Education, SCO 137, Firoz Gandhi Market, Ludhiana 141001

Mumbai

Andheri Station (W)

M/s. Frontmen Computers, 37, A Wing, Laram Centre, S. V. Road, Andheri (w)

Belapur

S 10 and 11, Arenja Towers, Sector 11, Near CBD Station, Belapur, Navi Mumbai 400614

Dadar

Frontmen Computers 366 - A, Dadakar Building, 1st Floor, NC Kelkar Road, Dadar (W), Mumbai 400028

Dombivli

2, Sai Krupa, S.B. Road, Opp. Corporation Bank, Dombivli (East), Mumbai 421201

Thane

Shri Raj Infotech, Ground Floor, Shivanand Building, Londhe

Compound, Naupada, Thane (w)

Nagpur

Sadar

1st Floor, Inside Smruti Cinema Complex, Mount Road Extn., Sadar Nagpur

Nasik

College Road

M/s. Pagariya Informatics. 2nd Floor, 19, Shree Gajanan Complex, College Road, Nasik 422005

Patna

Patliputra Road

Attest Testing Centre, Admerit Global Business School, Patna 800010

Pune

Camp

M/s.Arch Training Systems, 312, Sterling Centre, MG Road, Pune Camp 411001

FC

Flat No.12, 3rd floor, Kamala Regency, FC Road, Pune - 5

Kothrud

Vinsys Pvt. Ltd., Shivaji Enc, Tejas Soc., Kothrud - 38

Raipur

Jalashay

The Roots Education Society, 16, Jalashay Choubey Colony, Raipur 492001

Ranchi

Lalpur Chowk

3rd Floor, Alokapuri Complex, Lalpur Chowk, Ranchi 834001

Surat

Ring Road

2026, Belgium Square, Ring Road, Surat 395003

Trivandrum




℅ Arena Animation,4Th Floor, Karimpanal Statue Avenue, Statue Junction, Trivandrum 695001

Udaipur

Durga Nursery Road

1, Durga Nursery Road, Aptech Building, Near Abhinandan Hotel/Ashirvad Garden, Udaipur 313001

Varanasi

Durga Kund

B27/98A - 7A, Durgakund,Varanasi 221010

Vizag

Dwarka Nagar

Web Virinchi, ℅ Arena Multimedia, Sai Shopping Centre, 201, 2nd Floor, RTC 'X' Roads, Dwarka Nagar, Above Andhra Bank, Vizag 530016
ACET Exam Centre Requirements (As per OLD scheme)
Candidates who appeared for ACET centre-based exam had to take note of the following points:
Check the list of ACET exam cities before opting one during registration

Read the complete address of ACET exam centre as mentioned in the ACET admit card so that one doesn't end up reaching the wrong location.

Do not forget to carry a copy of admit card while appearing at the exam centre.

Candidates had to carry a government-issued admit card as well to the ACET exam centres.

The aspirants had to carry pens, etc for rough work along with requisite documents mentioned above for rough work at the ACET exam centres.

Candidates were also allowed to bring calculators to the allotted ACET exam centres
Specifications for Calculator at ACET Exam Centres 2021
ACET candidates are allowed to use calculators during the exam. The acceptable specifications are described below:
Casio FX82 (ES/MS) (with or without any suffix)

Casio FX83 (ES/MS) (with or without any suffix)

Casio FX85 (ES/MS) (with or without any suffix)

Sharp EL531 (with or without any prefix or suffix)

Texas Instruments BA II Plus (with or without any suffix)

Texas Instruments TI-30 (with or without any suffix)

Hewlett Packard HP12c
Candidates are not allowed to bring any calculator except the above-mentioned ones to the ACET exam centre.
ACET Admit Card 2021
The authorities will release the admit card for ACET 2021 December session on November 26, 2021. The admit card has to be downloaded through candidate login. Candidates have to take a printout of the admit ticket which contains the date and time of ACET 2021 exam, roll number, and other important information. It is mandatory to display the admit card for identification purposes.
Frequently Asked Question (FAQs) - ACET Exam Centres 2021 - Exam to be held in Online Remote Proctored Mode
Question: Can I bring blank sheets to ACET exam centre 2021 for rough work?
Answer:
The ACET 2021 exam will be conducted in remote-proctored mode. Also, candidates are not allowed to bring any papers to the exam area.
Question: When do I select the ACET exam cities for June 2021 session?
Answer:
The ACET December 2021 exam will be held in remote-proctored mode. So, there is no need to select ACET exam cities during registration.
Question: In how many sessions is the ACET exam conducted?
Answer:
The actuarial entrance test is conducted in one go having a duration of 3 hours (10 AM to 1 PM).
Question: Is there any ACET exam centre in the overseas?
Answer:
Candidates can be allowed to appear for ACET at an overseas centre depending upon requests received. The overseas ACET exam centres are not permanent but are created on student's requests only.
Questions related to ACET
Showing 24 out of 24 Questions