CMA Certification - The Certified Management Accountant or the CMA certification is considered the global benchmark for individuals in the domain accounting and financial management. This international certification is offered and government by IMA or the Institute of Management Accountants is association with the ICMA or the Institute of Certified Management Accountants. It is also one of the most popular finance certifications in terms of post-certification compensation with CMA professionals in the United States earning approximately 47% more than non-certified professionals in the same area of employment and expertise. Like most professional certification programs, the CMA course and certification requires candidates to successfully clear two requisite exams in order to obtain certification status. Professionals with the CMA certification can find themselves excelling in various industries with job profiles like chief financial officer, treasurer, financial analyst, senior accountant, internal auditor,and budget analyst, amongst others.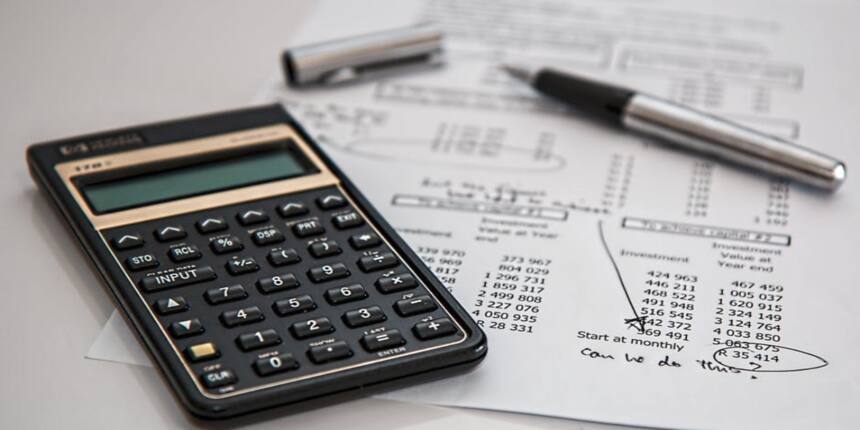 CMA Certification
Course Overview
| | |
| --- | --- |
| Item | Details |
| Name | Certified Management Accountant |
| Abbreviation | CMA |
| Governing body | Institute of Management Accountants (IMA) |
| Exam type | International certification |
| Test centre administration | Pearson VUE |
| Exam duration | 4 hours * 2 parts |
| Number of questions | 100 + 2 (each) |
| Question type | MCQs + essays (each) |
CMA Course Certification Requirements
In order for an individual to earn the CMA certification, there are a number of requirements which need to be fulfilled apart from the CMA certification exam. These five requirements are:
The candidate must hold an active IMA membership in order to maintain CMA registration.

The candidate must successfully complete both Part 1 and Part 2 of the CMA examination.

The candidate must hold a bachelor's degree from a recognized college/university or the candidate must have a related professional certification.

The candidate must abide by IMA's Statement of Ethical Professional Practice

The candidate must have two years of continuous professional experience in the area of financial managment or management accounting.
CMA India Eligibility
In order to be eligible for the CMA course and carry out the CMA registration, candidates need to meet the eligibility requirements set out by IMA. The candidate must either have a bachelor's degree from a recognized university or college in order to be eligible for CMA registration.
Apart from this, candidates who have a related professional certification are also eligible. For CMA India, there are two professional certifications which are listed as valid requirements for prospective CMA certification candidates. These two certifications are:
Associate or fellow, Institute of Cost Accountants of India

Chartered Accountant (CA), Institute of Chartered Accountants of India 
Candidates who are pursuing either of the above mentioned requirements can also give the CMA certification exams although the certification will only be awarded after official documents after the completion of the degree or certification are presented to IMA. 
CMA Registration
In order to register for the CMA course with IMA, candidates need to follow the provided steps:
Access the CMA registration link in order to enroll to the CMA India program.

Pay the CMA certification entrance fee and the IMA membership fee.

Complete the application form for CMA registration. This application form takes around 10 minutes to fill and comprises basic information like personal details, academic specifications etc.

Complete the CMA registration for either or both of the requisite exams i.e. Part 1 and/or Part 2 in any order.

Select the preferred exam slot and the centre through a Pearson VUE login for CMA. 

Prepare the remaining certification requirements which need to be met along with a pass in both parts of the CMA certification exam in order to be awarded the CMA course certification.
CMA Course Duration 
The amount of time it takes an individual to obtain CMA certification varies depending upon the the candidate's personal and professional situation. On an average, it takes candidates 12-18 months to complete the CMA course. Candidates are provided a maximum of 3 years to complete the certification program in order to clear both parts of the CMA certification exam. Additionally, for each part of the exam, the advised number of study hours are 150-170 hours. 
CMA Course: Exam Pattern
In order to complete the CMA course, candidates are required to successfully clear two examinations which are Part 1 and Part 2. Both of these CMA certification exams have the same exam pattern and differing CMA syllabus. Each of the exams is of a total duration of 4 hours and comprises 100 multiple-choice types questions. Additionally, there are two essay questions in each part of the exams. 
In order to be eligible to answer the essay questions, the candidate must answer at least 50% of the MCQ questions correctly. These essay questions require both written and quantitative answers and candidates are required to present their answers in a logical manner which depicts their understanding of the subject matter and meets the requirements of the specific question. 
CMA Exam Pattern
| | | |
| --- | --- | --- |
| Type of question | Number of questions | Duration |
| Multiple-choice questions (MCQs) | 100 | 3 hours |
| Essay questions | 2 | 30 min + 30 min |
| Total  | 102 | 4 hours |
CMA Syllabus 
The body of knowledge which is covered in the CMA certification syllabus is prone to change as new concepts and areas of study enter the required body of knowledge for CMA certification holders. Each major subject area for both Part 1 and Part 2 has a specific weightage for the CMA syllabus and has additionally been assigned a depth on a scale from A to C. The three levels signify:
Level A - introductory knowledge

Level B - intermediate knowledge

Level C - thorough understanding
The CMA syllabus for Part 1 and Part 2 has been designed in such a manner that there is minimal overlap of subject areas in the two exams and their questions. 
CMA Syllabus Part 1 - Financial Reporting, Planning, Performance and Control
| | | |
| --- | --- | --- |
| Subject area | Constituent topics | Weightage |
| External financial reporting decisions | Financial statements, recognition, measurement, valuation, and disclosure | 15% |
| Planning, budgeting and forecasting | Strategic planning, budgeting concepts, forecasting techniques, budgeting methodologies, annual profit plan and supporting schedules, top-level planning and analysis | 30% |
| Performance management | Cost and variance measures, responsibility centres and reporting segments, performance measures | 20% |
| Cost management | Measurement concepts, costing systems, overhead costs, supply chain management, business process improvement | 20% |
| Internal controls | Governance, risk and compliance, internal auditing, system controls and security measures | 15% |
CMA Syllabus Part 2 - Financial Decision Making
| | | |
| --- | --- | --- |
| Subject area | Constituent topics | Weightage |
| Financial statement analysis | Basic financial statement analysis, financial ratios, profitability analysis, special issues | 25% |
| Corporate finance | Risk and return, long-term financial management, raising capital, working capital management, corporate restructuring, international finance | 20% |
| Decision analysis | Cost/volume/profit analysis, marginal analysis, pricing | 20% |
| Risk management | Enterprise risk | 10% |
| Investment decisions | Capital budgeting process, discounted cash flow analysis, payback and discounted payback, risk analysis in capital investment | 15% |
| Professional ethics | Ethical considerations for management accounting and financial management professionals, ethical considerations for the organization | 10% |
CMA Course: Exam Passing Criteria and Pass Rate
Part 1 and Part 2 of the CMA certification exams are both scored on a 0-500 point scale. In order to obtain a pass status on either exam, a candidate needs to obtain at least 360 out of 500. Both of the parts of the CMA course exam are considered highly competitive and have an exceptional level of difficulty which leads to certificate-holders with an unmatched understanding in the area of study. These exams therefore have a lower rate of passing than many other competitive examinations in order to ensure passing candidate quality. The exam pass rates for the CMA course exams are:
CMA Course: Exam Dates 
As both parts of the CMA certification exams are conducted by Pearson VUE, candidates have the option of picking their exam date as per their requirement. These dates differ with the specific Pearson VUE test centre and are available in three windows throughout the year. The windows in which the CMA exams are offered are:
January and February

May and June

September and October
In order to obtain the first preference for exam date and time, it is advised that candidates register for the exam at least 4 weeks in advance to the prospective exam date. All exam registrations are to be made at least 72 hours prior to the concerned CMA certification exam. 
CMA Course: Test Locations
The CMA India exams will be administered at various Pearson VUE centres located across the country. These centres can be viewed and selected as per the candidate's requirement from their Pearson VUE login after the CMA certification registration. 
CMA Course Fees in India
The international and Indian rates are the same for the CMA course. These fees include the CMA entrance fee, the exam fee as well as the IMA membership fees. The CMA course fees in India are to be converted from the international fees which are presented in USD. The CMA course fees in India and worldwide for college students are provided at a concessional rate.
CMA Course Fees in India
| | | |
| --- | --- | --- |
| Type of fee | Professional members | Student/academic members |
| CMA entrance fee (non refundable) | USD $250* | USD $188* |
| Exam fee | USD $415 per part | USD $311 per part |
*Membership to IMA has additional charges and is required for certification
IMA Membership Fees
In order to be eligible for CMA India, candidates are required to be members of IMA or Institute of Management Accountants which is the international-organization which governs the CMA certification and other credentials in the domain of accounting. Additionally, in order to complete CMA registration, candidates must apply for IMA membership therefore the IMA membership fee needs to be paid along with the CMA certification course fees in India in order to appear for the exams. The membership rates vary for the type of candidate and an application form must be filled before the candidate can be granted membership status. Apart from individual IMA membership, options for academic provider membership is also available for various interested institutions or professionals involved in grooming and educating the world's future leaders.
IMA Membership Fee
| | | |
| --- | --- | --- |
| Type of membership | Membership fee | Application process fee |
| Professional membership | USD $245 | USD $15 |
| Academic membership | USD $135 | USD $15 |
| Student membership (1 year) | USD $39 | - |
| Student membership (2 years) | USD $78 | - |
CMA Exam Results
The results for the CMA certification exam will be available to candidates online approximately six weeks after the end of the month in which the candidate appeared for the exam. The results can be accessed through the candidate's CMA registration ID as well as through the registered email. Additionally, the results will also be added to the candidate's personal MyIMA transcript.
Prometric also sends candidates their performance reviews via email on behalf of ICMA. The performance reports are emailed approximately 14 days after the results are made accessible to candidates. In case the candidate didn't receive a passing score then their report will contain the areas of study where improvement is required in order to succeed in future attempts. 
Final Step for CMA Certification 
Candidates who have cleared both of the CMA certification exams are eligible to obtain the CMA certification. In order to do this and simultaneously meet the final of five requirements in order to obtain the CMA credential, candidates are required to document their professional work experience. It is not necessary that the candidate has completed the 2 years of requisite experience at the time of passing the exams and candidates can document this experience anytime within 7 years of passing the exams.


The certificate will be provided to the candidate a few weeks after final documentation of the requisite professional work experience in financial management and/or accounting. 
CMA Continuing Education
In order to maintain CMA certification status, a candidate is required to earn and document a certain number of continuing education (CE) hours annually with the IMA. Candidates are required to report at least 30 CE hours per year of which 2 hours must be on the subject of ethics. Up to 10 hours can be carried forward for the subsequent year's CE requirement. The CE reporting period starts from 1 January subsequent to the candidate's CMA examination.