Study Plan for CA Entrance Exam - Strategies and Tips
To become a member of the ICAI, the most prestigious financial institute of the country, you have to appear and qualify three levels of the CA exam. On an average, more than 50000 candidates appear in the ICAI CA exams; but the success rate is below 5% as per the pass percentage data given by ICAI. Note: CA exams are conducted twice in a year.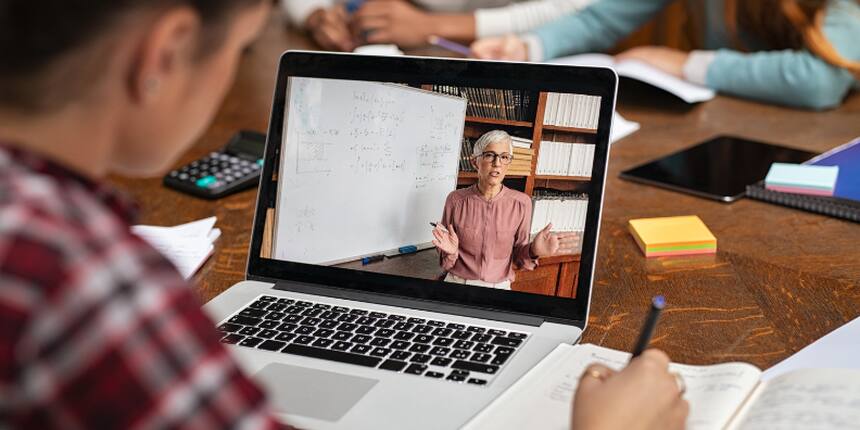 According to toppers and experts, the difficulty level rises with each exam level. CA Foundation being the easiest, CA Intermediate with moderate difficulty and CA Final being the toughest. No wonder why it's considered to be the toughest of all financial exams.
If you are amongst those candidates who wish to become a Chartered Accountant but feeling nervous as to how and when to start the preparation, to prepare with/ without the help of coaching institute, or methods to be adopted while preparing for ICAI CA exams, then read this article to know the master strategies that will help you score good marks.
CA Study Plan - Strategies to be Adopted
| | |
| --- | --- |
| S.No. | Strategies to be adopted |
| 1 | Make a Time Table |
| 2 | Move Ahead with Divide and Rule Plan |
| 3 | Attempt Pre Mocks |
| 4 | Bring Conceptual Clarity |
| 5 | Make it a Habit of Solving Sample Papers |
| 6 | Be Part of a Study Group |
| 7 | Focus on Areas of Improvement |
| 8 | Post-Preparation Mocks |
Let us understand each strategy one by one.
Make a Time Table - Moving ahead with a proper schedule will not only help you put the best step forward, but will also inculcate confidence. You will know when you will be able to complete the CA syllabus, time left for revision. In this way, you can plan other activities as well.
Making short term plans, like a one week plan will be more effective as compared to a monthly plan. Hence, it is advisable to make a detailed weekly time table for better results. Just in case it is not working for you, try switching to a new time table.
Quick links:
CA Intermediate Important Dates
Move Ahead with Divide and Rule Plan
For an effective study plan for CA exams, you are advised to go through the CA Foundation exam pattern/ CA Intermediate exam pattern/ CA Final exam pattern, highlight the topics according to priority and start understanding the topics one by one. Divide the CA study plan into different heads/ topics and take small chunks to move ahead.
Attempt Pre Mocks
One of the best ways to start your preparation for CA exams is to know where you stand at the moment. Knowing your strength and areas of improvement can only be done through pre-mock tests. As a preparatory strategy of an effective study plan for CA exams, you are advised to appear in pre-mocks. How much preparation is required and topics to be covered can easily be accessed. Check CA Final Mock Test.
Bring Conceptual Clarity
Due to the multiplicity of topics covered under CA course, it is vital for you to have the basics clear. Try to understand the topic from its initial phase. Do not move between different topics in a single time frame. Doing so will only lead to confusion.
Check out, CA Foundation syllabus/ CA Intermediate syllabus/ CA Final syllabus.
Moreover, you will have only a limited number of hours to solve the complete paper. So, having conceptual clarity will let you solve questions without wasting time in confusion.
Make it a Habit of Solving Sample Papers
As a part of the study plan for CA exams, you should also include sample papers or previous year's question papers. Try solving three to four sample papers every week. It is better to sit with a timer and try to solve the questions within the time limit.
This will help you improve your speed and accuracy over a period of time. Do not be disappointed if you are not able to understand any question. Mark/ highlight that question and look for its solution after you have finished solving the sample paper.
Quick Links-
Be a Part of Study Group
Whether you are preparing for CA exams all by yourself or with the help of any educational institute, it is advisable to be a part of a study group as well. These groups can either be online/ offline. Being part of the study group will help you to gain knowledge on a diversified level. You can raise your queries and can also get to know the topics where others are facing difficulty.
Some groups work on mutual understanding whereby candidates help each other in solving questions/ understanding a topic that is part of the syllabus.
Focus on Areas of Improvement
Once you're done with solving a handful of sample papers/ mock tests/ question papers, figure out the topics that need more time and understanding. Try to simplify those topics, make your own notes and then try to solve questions related to those topics.
Slowly you will witness that by executing the right CA study plan with required preparation strategies, your challenges/areas of improvements are turning into your strengths.
Post-Preparation Mocks
Once you are close to the exam days, attempt post-preparation mock tests and analyze your performance. Keep practicing till the exam day even if you are doing great. Remember that more and more practice will surely bring fruitful results in ICAI CA exams.
For reference,
ICAI Delhi Updates and Articles
Questions related to ICAI Delhi
Showing 20 out of 20 Questions
The Institute of Chartered Accountants of India, New Delhi (ICAI Delhi)